Why do I love wedding photography so much? It's the beginning of a lifetime together. I love beginnings and all of the joy surrounding them. A look back at a few of my favorite beginnings.
Sixty two years ago this October, my Papaw (that's southern for Grandpa), wed my Mamaw in a little courthouse about two hours from their hometown. He saved and saved for their wedding, and without guests, flowers, or fancy attire, he made it happen. Because he spent all of his money on the drive, they spent their honeymoon night at his parent's house.
Thirty six years ago this October, my mom walked down the makeshift aisle in her parent's living room, and wed my dad. Her sister-in-law took their photographs, and she told her father, "I'm not your little girl anymore." When they left for their honeymoon, the Eagles song "Heartache Tonight" ironically played on the radio.
Five years ago this October, I wore a lace gown, a shoulder length veil and flats that left scars on my heels. I mingled with my almost-husband, & all of our guests before the ceremony. It was so windy that none of the decorations were set up, but I didn't care. At 4:30pm, I walked down the grass runway beside my parent's house, and married my college sweetheart.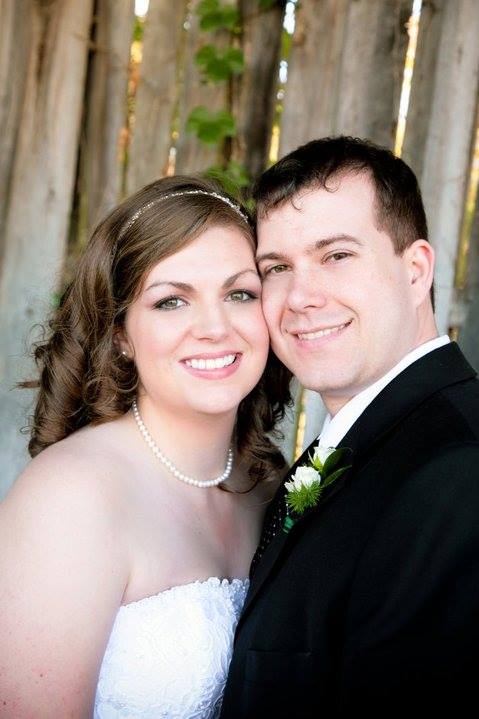 My husband and I on our wedding day, October 15th 2010, taken by Joan of Art Photography.
Bethany
photos@bethanyannphotography.com
——————————————————————————————————————————————————————-
Photographing in and around Nashville, TN and Bowling Green, KY. Also, available for travel. Licensed and Insured.