I forgot to tell Alicia this, but I often refer to her as "Alicia, The Girl on the Couch" when I'm talking about this photo:

It's never, "The girl on the couch" or just "Alicia", it's always Alicia, The Girl on the Couch. I say this with appreciation and hope that whenever I talk about it, the person knows just which image and fabulous lady that I'm talking about. ;) It's still one of my absolute favorite images. I met her during Something Blue Bridal Shoppe's photo shoot in June when she modeled for them. Then, Alicia got engaged to Seth a few months later and they chose me to photograph their wedding. I am beyond honored! I already know Alicia can rock a wedding dress. ;) It's going to be fantastic. I know this because, this image was the very first one out of my camera on Sunday and it's oh-so-fierce: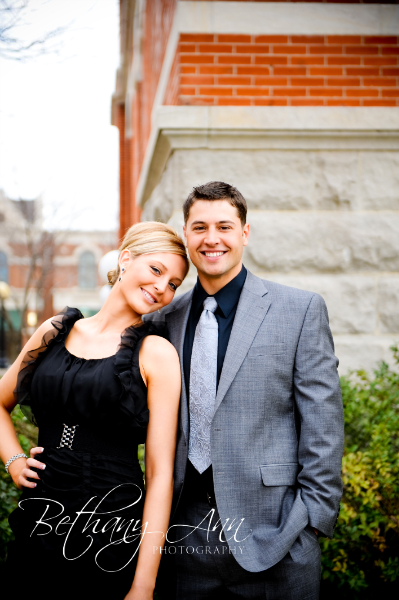 Ahh, I love just adore these two! :) If you follow my posts, you probably remember seeing Alicia at the Dani B. Couture's Fashion Shoot, too.


I adore the swoop in Alicia's dress. The wind picked the right moment to show up. :)




Ahh, early favorite:


Every engaged lady needs a ring photograph:


Okay, I just had to add this one, too:


 So gorgeous! :) I was focused on Alicia's ring finger and this is what she was doing when I lifted my camera slightly up. I snapped a photo without her knowing it. I love unplanned photographs. ;)
Stop by tomorrow for M & B's Maternity Session! :) They just had their baby boy on Monday! Congratulations you two!
Bethany