This was the most dangerous photo shoot I've ever been on. This was not dangerous because of me, which is unusual because I've been known to stand in the middle of the road, lie in the middle of the road, stand in trees, under trees, you name it, and I've probably attempted it for a photograph. Oh no, I classify this dangerous because Amanda & Daniel decided to this: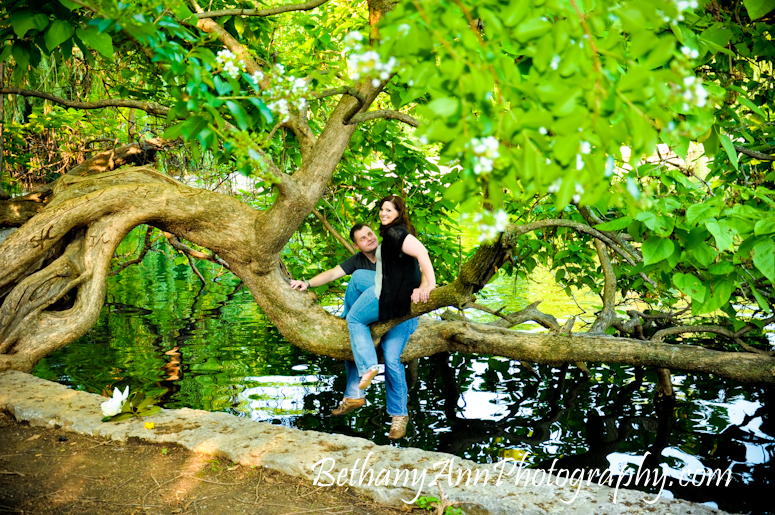 Yes, that's a tree leaning over a large body of water. And yes, that's my awesome 10-10-10 Bride & Groom sitting on that tree. It was fantastic. :) Yes, I was extremely nervous about it, but it was still fantastic in the end. And no, I did not tell them to do this. They did this on their own. We were just walking along the trail at the Parthenon in Nashville and then BAM! We saw this tree. I even took a photo of it before all the amazing madness went down. (See photo below.) I believe I got out the words "I am not going to tell you to do anything, but…" I was going to finish that sentence by saying, you two should stand in front of it, so I can snap a few photos, but I did not finish that sentence. All of a sudden, Amanda started climbing, and Daniel turned around to hand me his cell phone. Ahh, so even he had a "what-if I fall in?" moment! I believe I said "Be careful" a gazillion times!
Ahh, I'm so excited about their fall wedding, but for now, here are more photos from our fun afternoon. :)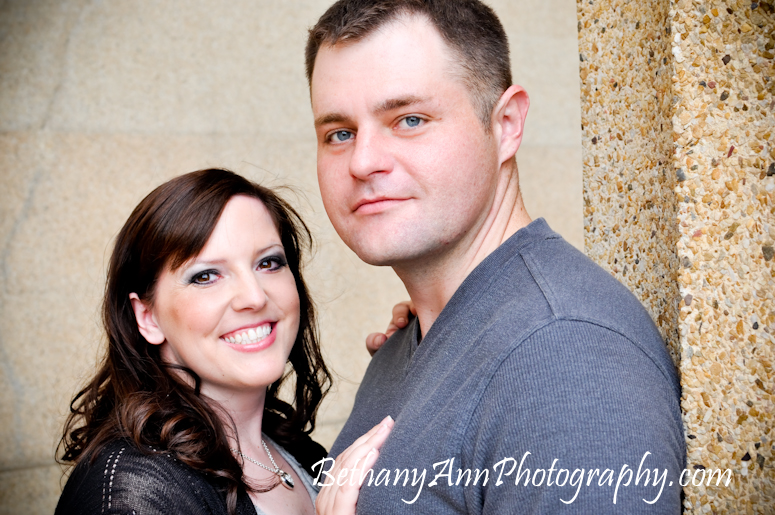 I love how black & white really accentuated their eyes in this one. I did nothing to accentuate them either! They just have amazing eyes. :)












See the rainbow?


See, this is the before-my-Bride-and-Groom-climbed-on-the-tree photo I was talking about. :)


Then there they were, just hanging out!


They are awesome and adorable. It makes my job pretty amazing. :)


We had the session on a Saturday with a ton of people around, and while they were in this tree, it was as if no one was around. Yet, for some reason, everyone that walked by us on that little trail gasped, looked at me funny, and looked back at them with sympathy. I wanted to tell them "Hey, I didn't tell them to do this!" haha But, I was too busy trying to get as many photos as possible of it. :)


Then we found a Weeping Willow. My favorite tree!


In the photo above Amanda is holding this flower behind her back, trying to hide it from Daniel. It was the perfect prop to place her gorgeous ring on:


Three little friends:


One more that I'm attached to because of the light and the candid feel.


I am excited about a Senior photo shoot this afternoon. If you are a high school or college Senior and would like photos, I have a special Senior package starting at $95.00! Contact me if you are interested.
By the way, the fall wedding season is booking up! If you have a fall wedding now is the time to contact me as well.
I hope you all are having a great morning. Have a wonderful day!
Bethany