Good morning! I woke up when Rick woke up this morning at around 6 AM. Now it's 8:29AM and I feel like I have so many hours left to work! I'm so excited to "work" this morning. :) Some mornings my brain starts thinking so fast about all the fun stuff I can do, and then I can't go back to sleep. That was this morning! And the sun is shining. For starters, I'm really excited to work on my new iMac. Seriously, that computer is amazing. (Do you even call an iMac a computer? I love it. It's so-super-super-super-fast. Rick says it sucks up all the Internet, but that would be his problem, not mine, right? :)
Anyway, I'm also reworking my website. Woo Hoo! More on that later, but I can't wait to reveal it. I'm also really excited about continuing to edit Hillary & Chase's wedding on my iMac. Have I mentioned that I love my iMac and Hillary & Chase's Winter Wedding? Because I love both of them!
What else was I thinking about this morning? The fact that our Christmas cards are in the mail! Woo Hoo! It took me 3 hours to address, stuff and stamp all of them. Rick took them to the mailbox this morning. So sweet of him! :) I'm really excited about people receiving our Christmas cards. Last year, I didn't send Christmas cards and then when I received so many awesome Christmas cards, I really wished I sent some too. So this year, I'm ahead of the game! ;)
And right now it's time for Amanda & Evan's Engagement Photos! Oh wow, what can I say about these two? They were so energetic! Amanda & Evan are like peanut butter and jelly – they just belong together. We had the best time laughing and getting to know one another on our shoot. Well, they already know each other, obviously, but they got to know me and I got to know them. ;) You know what I mean! Anyway, we met at Dixon Park for the first part of the session. We had a little too much fun talking and laughing because by the time we got to riverside, the sun was gone. Absolutely gone. However, they trusted me and we pulled off some of my favorite photos: night time engagement photos! Thank you, Amanda & Evan for believing in me and being open to something different. As Evan said during our session, "Who wants something that is the same as everyone else, when you can be different?"  Yes, I thought that was such an awesome quote that I remembered it. ;)
I love the colors in this: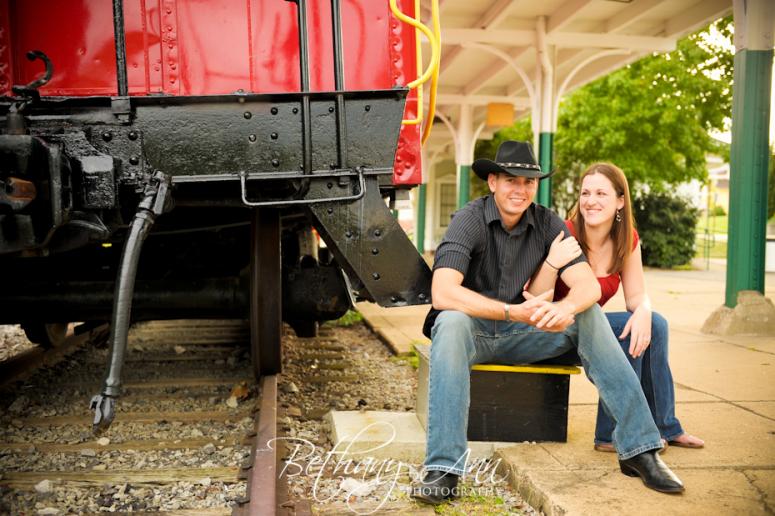 What a beautiful couple: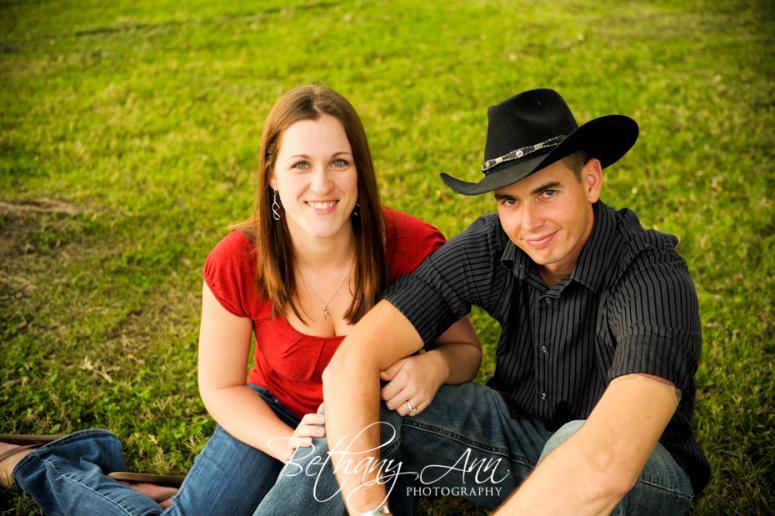 One of my favorites from the day and check out those clouds:


Cute:


Wow! Love the clouds and the sweet forehead kiss:


Fun:




Sweet:




They can be serious too:


But not all the time! :) I love it when couples have fun together!


Cute:


Another favorite for sure:








:)




This is so fun! They were awesome:


And the sun? Gone. But our photo shoot? Still rocking:


Love this one:


Cute:




Definitely a favorite:


I love this one too:


Evan had Amanda's ring specially made and it's gorgeous:




Another favorite:


:)




I love the mood of this one:






Congratulations, you two! I wish you the best and I'm glad we can keep in touch via Facebook. :)
Bethany
Contact Me! – Like My Facebook Page!