In the middle of moving into my new place, I had an "Oh no!" moment. I forgot to post Andrea & James' engagement session! I was planning on posting their session on Saturday before the moving adventure started. Oh well, I'm posting it now and it's just as amazing, I promise! :) So, this couple is so super awesome. Some of my favorite quotes of the afternoon are:
"I like our photographer! I'm glad I picked her!" -James
"You got really excited about it!" -Andrea, referring to me hiding in the corn for some corn-framed barn pictures.
"That looks like it should be in a magazine!" -James
"I'll take that as a compliment!" -Me
This couple is fun, energetic and so wonderful to be around. I discussed the frolicking and laughing of the afternoon in the teaser post that you can find HERE. We met at their house for the photos and I loved the creek, the fields, the old barns, the light, and the couple, of course. Engagement sessions are fun because I get to know a couple before shooting their wedding. They are also good because it lets me experiment with different poses and ideas that I might want to try on the wedding day. :) Revisiting this session just made me even more eager for the September wedding. :)
They have a tire swing in front of their house. We had to use it. Just had to! I love how unpredictable the wind is and how it made this photo even more natural, with a few strands of hair pushed in Andrea's face. :)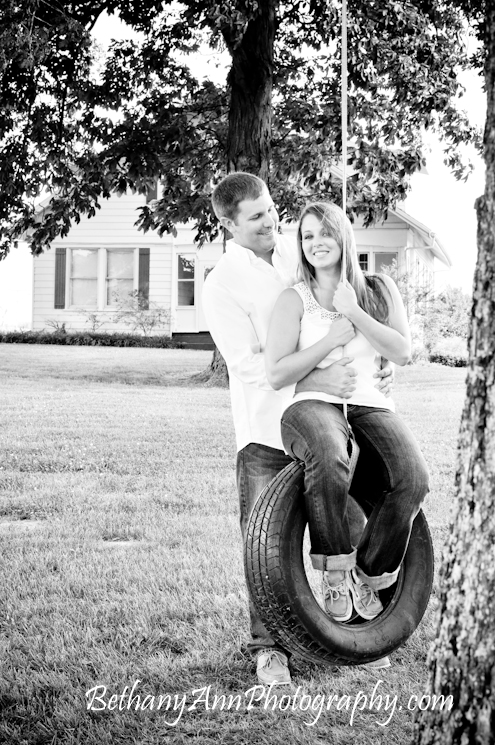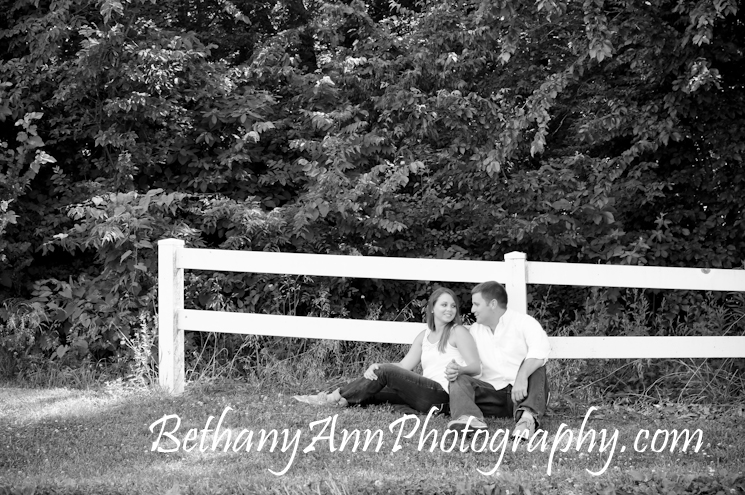 What a nice-looking couple! I'm so lucky to photograph them, yet again, on their wedding day. :)


We trekked down to the creek for a few photos. I really appreciate the look in their eyes in this one.




Outfit change! :)




Yah for lens flare!


A Favorite:




James' face in this one is priceless!



Corn framed photo time!


See, the light was fantastic!


So was the soon-to-be Mr. & Mrs.


Oh, how I adore this:








Andrea & James, thanks for allowing me to photograph you at your home and your upcoming wedding. I can't wait! It's going to be great! :)
Bethany