I have decided the only way to get back into blogging after a couple of weeks of near silence is to just jump on in.
Meet Courtney & Joe! I met Courtney on the day of the engagement session and found out she is the cousin of one of my high school BFFs, Samantha. So cool! We met at Riverside for a few images and walked down to the spot where Joe proposed. He made sure no one was around until he pledged his love to her. And of course she said yes! These two just get each other, and have so much fun together. I love engagement sessions because it brings out the lovey-dovey-ness of couples. :)  I adored her dress and the hints of Tiffany blue in it. His red shirt with that blue complimented each other wonderfully. I even remember telling her how pretty the colors were translating in my camera, and she told me that  those are the wedding colors, too! I can't wait to see all of the wedding decor next year. :) After a few fun images at Riverside, we went to Dunbar Cave. I have to admit, I was stoked when I saw Courtney's second outfit! She's a UK fan, too! ;) When we strolled down the trail at Dunbar Cave, a few duck friends followed us. Super sweet! They thought we had food or something because of my camera bag around my shoulder, I guess. :) Anyway, enjoy these and a few more on the slideshow at the end. And thank you, Courtney & Joe, for having me along for your wedding day!!! :)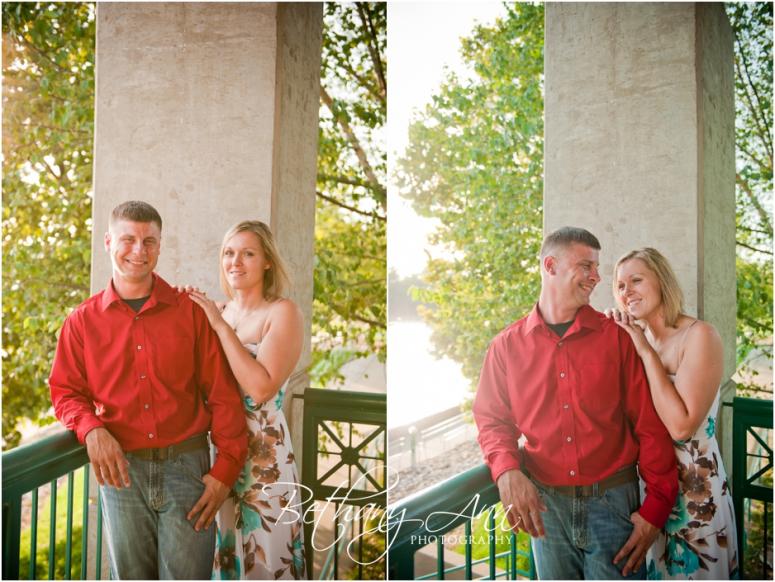 Still a favorite: 









So cute:





Where Joe proposed. : ) 




These two are so fun!!


Love: 




I love her unique engagement ring! Way to go, Joe! 












See more on the slideshow here:

Happy 10-11-12! ;)
Bethany