Remember sweet Jana & Taylor?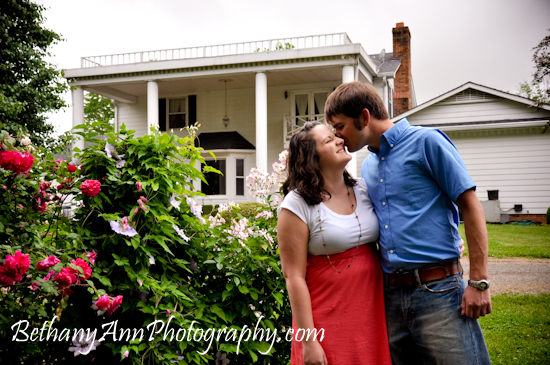 I would first like to talk about their outfits. I enjoyed how vibrant they were. I am a huge fan of colors and on this particular cloudy (& sometimes rainy) day, it brightened my spirits. That's not the only reason my spirits were lifted; Taylor adores Jana and you can just tell. I met Jana a few years ago at college, but I had yet to meet Taylor. Jana has such a kind personality and even saying "Hi" to Taylor, I realized he does too! What a great match! Every time I told the two of these lovebirds to look at each other, I felt like I wasn't there. And I love that! I want to be invisible when I'm photographing. (Is that weird?) Well, I really just want couples to be themselves around me, and this future Mr. & Mrs. definitely were!
We met on Taylor's family's farm and it was gorgeous. I love the "aged" processing in this next image; it fits the location.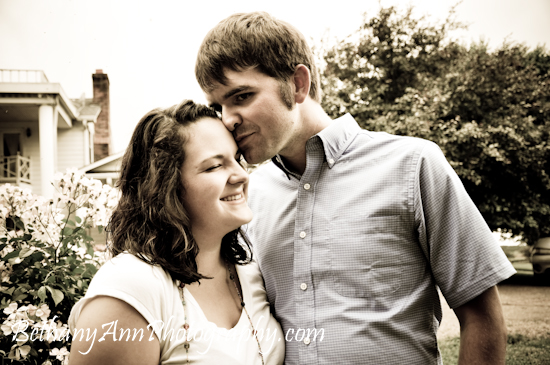 See what I mean about their outfits? Perfect!




I love the simplicity of this one:


Then I hopped on the porch because it started to sprinkle on us and I captured this:


We went inside for this cute one:


This was Taylor's idea and someone else thought it was as neat as me. Can you spot the someone else?


He just wanted to see what was going on, of course. :)


I love this:








Beautiful couple!!!! :)


Thanks, Jana & Taylor, for hanging out with me on a cloudy day and brightening my spirits! :)
In totally unrelated news, I am a ClarksvilleBrides.com blogging Bride! How exciting?!
Okay, have a great day!
Bethany