Good morning! I woke up bright and early at 4:30 this morning. I have no idea why, but I'm ready to take on the day! Highlight of my morning so far: Lexi diving at the closed window. She was apparently trying to pounce on something outside. Poor kitty was pretty shaken up. It was pretty funny though. ;)
I am so excited to share this engagement session today. I met Karrie about ten years ago. When did I become old enough to say "ten years ago" and actually remember ten years ago?! So weird. Anyway! I first saw Karrie at a 4-H camp retreat and I remember how happy she was. Her smile was brighter than everyone else's, and her laugh was so contagious. From afar, she seemed so friendly and outgoing. Then a few hours later, we finally met, and that's when I confirmed how friendly and outgoing she is. :)
When the e-mail from Karrie asking about wedding photography landed in my inbox, I got really excited for her! Being engaged is so much fun, and I knew Karrie was going to have a blast planning her wedding. And who is this mystery man that stole Karrie's heart? A Spaniard! Yes, Alfonso is from Spain. And his personality is just as warm and inviting as Karrie's. When I met him, I had a ton of questions about when he came to the U.S., how he fell in love with Karrie, and their wedding plans in Spain. Yes, after they have a ceremony here in October, they are getting married in Spain, too! How cool?!
For this engagement session, they wanted to go to the Sunken Gardens at Centennial Park, which I was totally game for. We drove down there on a gorgeous spring day. The flowers and trees were blooming, and the warmth brought so many other people, too. Karrie & Alfonso were oblivious to all of the people, and just focused on each other – as a couple should during their engagement session! ;) After this session, I really can't wait for their wedding in October. :)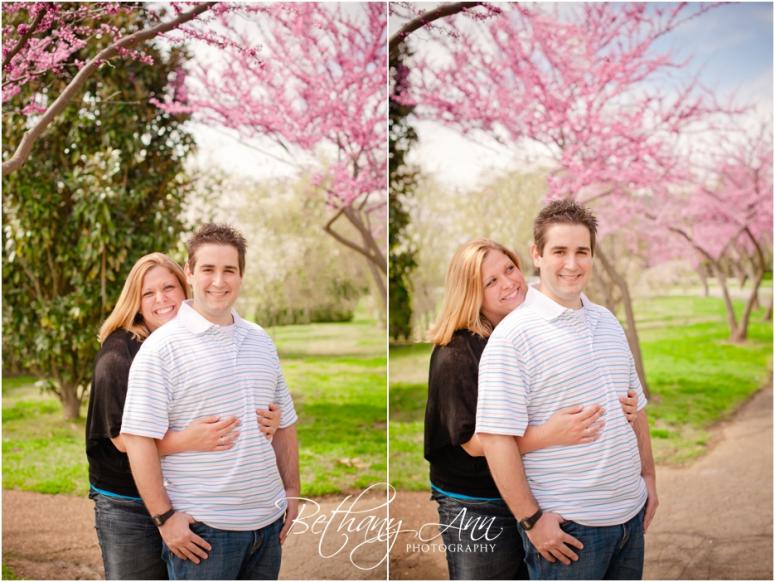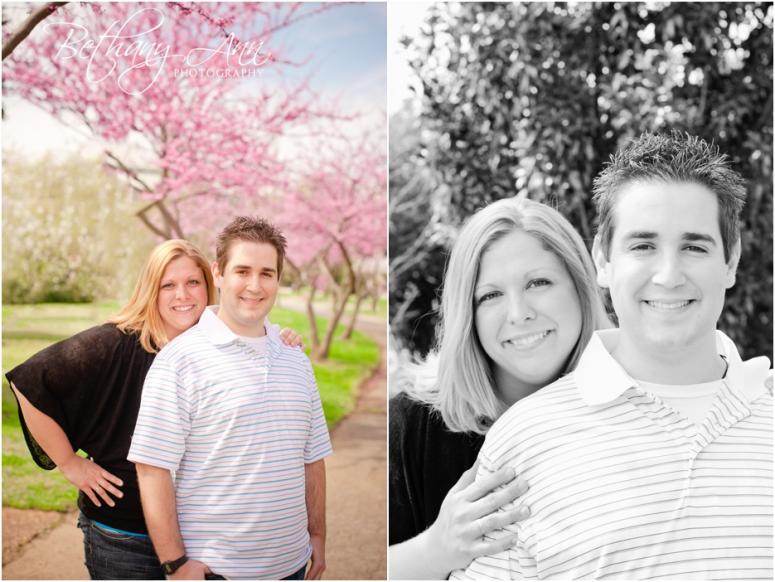 Have a great Wednesday!
Bethany