Meet Kim.


And Kasey.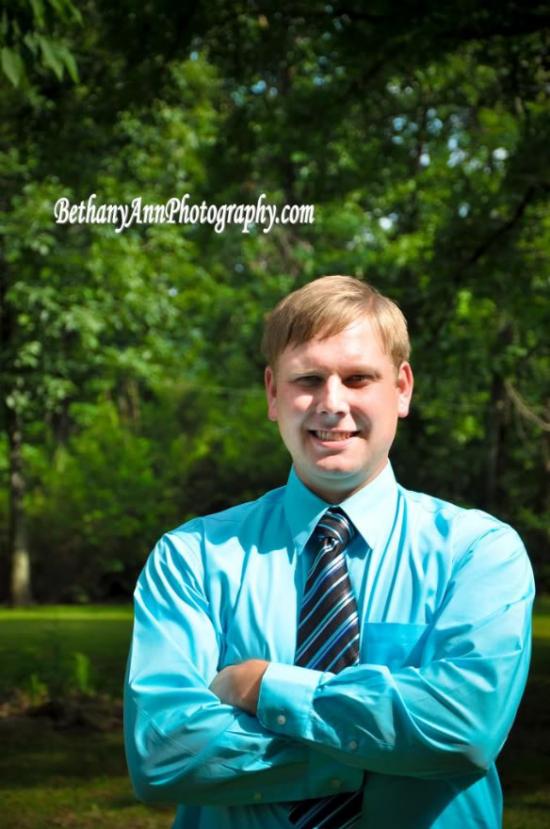 And Buttons.




Kim is my cousin. Kasey is her fiancé. Buttons is their dog. Well, technically Kim is my second cousin. Her mom Linda is my grandpa's sister. She's family none the less! Kim and Kasey got engaged over the 4th of July weekend and are getting married October 3rd in the Ozark Mountains in Arkansas. I'm so excited for them! About two weeks ago, Kim contacted me about taking engagement photos at her parent's house. So, last Sunday my mom and I went to my aunt Linda and uncle Doug's house for Kim & Kasey's session. But first, what awaited us? Coconut pie. Ladies and gentlemen, I despise coconut. But I tried it because it looked so delicious and I absolutely loved it! (Thanks again Aunt Linda!) Turns out, that was my great grandmother's recipe. How awesome is that?!
We also used a tree that was brought from my great grandmother's house to Linda and Doug's house. It had beautiful purple blossoms on it and on the ground around it. We spent a lot of time there! Linda and Doug had a tree cut down earlier this year and the workers carved out a cross for them, so we used that for some of the pictures also. I love that those photos are a symbol of their love and commitment to God and to each other.
Kim and Kasey were awesome! They tried every crazy idea I had. I know my mom, aunt Linda, and uncle Doug had fun watching us explore the back yard, front yard, and every where in between. Linda and Doug have a beautiful home and we were able to get some wonderful shots. At least, I think so. What do you think?



Kasey did a great job!





Here is my great grandmother's purple blossom tree I mentioned. Adorable.





They were probably laughing at how silly I am here!



The beautiful cross I mentioned. I just updated my portfolio and have another photo of them with the cross there.



As a kid, Kim used to play in the tree that Kasey is leaning up against. She wanted some photos by it. Such a good idea!



I love the lens flare in this.



Kim is beautiful!



Cute!



Buttons is back there. She wanted in on the action too.



I love trees. This one stole my heart. Almost as much as the purple blossom tree.



This was their idea! So cute.



Toward the end, Kim suggested we take a few pictures in some weeds beyond the yard. I snapped one picture and then bam! Harley, Linda and Doug's dog, and Buttons were in the frame for the next one. I took the shot anyway! They were so curious as to what we were doing. I call this one "Wildlife."



This was fun!



So sweet.



Kim hiding from Kasey, but I don't think she hid very well!



Kasey, Kim, aunt Linda, uncle Doug and Buttons!



Aunt Linda and Uncle Doug, thanks for letting us use your home and feeding us! Kim and Kasey, thanks for spending the afternoon with me! I hope you love your photos. I enjoyed seeing you all again!
I'm going to upload more images from their session on FaceBook and MySpace soon.
This afternoon, I have my senior session with Diana. I'm excited! We've had to postpone too many times. Be on the lookout for the teaser shots from her session later this week!
Happy Monday!
Bethany Ann