Before heading out to lunch with Ashley today, I searched relentlessly through two of my junk drawers for the warranty plan for my diamond wedding band. I have to get it checked every six months for the warranty to be valid, and September is one of those months. I put it off and put it off, until I realized yesterday that THIS WEEKEND IS OCTOBER. Holy cow! October. I love October. So many fun events are coming up in October! :) So, anyway, as I searched through EVERYTHING for that darn warranty, which I never found by the way, I found the following:
several Christmas/Birthday/Congratulations on Wedding/Engagement cards, my old Borders reward card – which I threw away since they are out of business now, a sheet of Forever stamps (Woo Hoo!), a baby announcement for my friend's baby (who is now two!), Ashley's wedding invitation, and Ashley's thank you card for her wedding present.
I literally could have spent the rest of the day digging through my junk drawers, because I loved reading all of the old cards! Plus, finding a whole sheet of Forever Stamps was a bonus! And reading the invitation just made me realize how much time has gone by. Ashley & Justin will have been married two years in January. Crazy! And her brother Jeremy is getting married to Mamie in less than two weeks! I can't wait and I'm super excited for them. :)
Anyway, the real reason for this post is Melinda & Justin! I posted a few teasers on my Facebook page back in April, and have been meaning to post their full session for months now. Yes, months! I can't believe how fast time flies.
I feel like Melinda and I would be BFFs if we lived in the same state. She's so kind and sincere. I gathered that from the moment we met each other. And Justin? Well, he is just as sincere. They have the kind of love that is unspoken. It's her sweet laugh when Justin tells a joke; it's the way Justin hugs her as if he will never let her go. It's the way they put anyone at ease the first time they meet them. I just love M & J to pieces! I feel so blessed to meet people, even if it's only 'technically' one time, and be a small part of their love story. You see, Melinda lives in California. Before Justin moved to California for the wedding, he was stationed here. Melinda came into town for a visit one week back in April. After calling several other photographers who didn't answer (FYI, it pays to answer your phone and/or respond quickly, fellow vendors/business owners ;) ), Melinda shot me an e-mail asking about taking engagement photos that week. I remember that week vividly. I had four or five shoots already that week and I e-mailed back saying the only day I could do it was Friday.
And guess what happened on Friday? It rained ALL morning. After we decided to "wait the rain out," the rain broke way to the most gorgeous day. We finally met at Rotary Park for the session, and if I haven't already told you, it was the most gorgeous Spring day. :) I had a great time getting to know them and their love story, all while capturing this time in their lives. They were married a few weeks ago in California (oh, how I would have loved to have been their wedding photographer!), and I wish them all the best. It was wonderful getting to know them back on that April day, and I thank Facebook for allowing us to stay in touch! ;)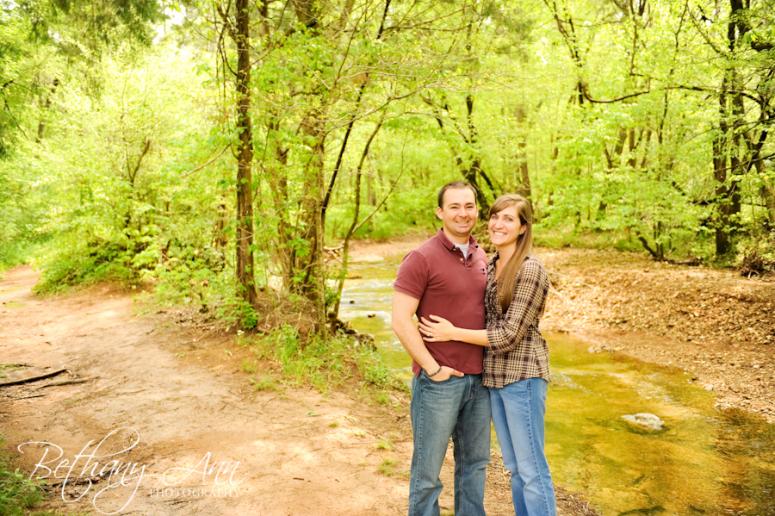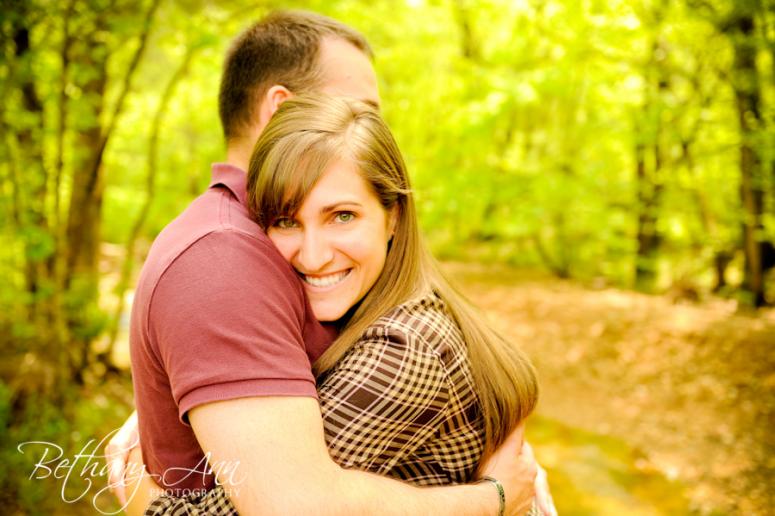 Have a good night!
Bethany