Glamour magazine has a section in their magazines called "Dos & Don'ts" or something to that effect. They always have different questions or statements about fashion asking if it's a "Do" or a "Don't." You know what I would consider a "Do?" Engagement photos after your wedding! Yes, technically it could be called a couple session, but really, it is what you make it. :) I've had a few sessions like this, but A & M were the first to actually book an engagement session with me after their wedding. Click HERE to see their September 12th 2010 wedding.
This session was so fun! I love the idea and it's definitely a "Do" for all of you married folk who didn't have engagement photos taken. :) Actually, all of you married folk should be scheduling photo shoots regularly anyway, so your kids and grandkids will be able to see the evolution of your life together. ;)
It was nice talking to A & M about life during the shoot. :) I got to know how married life was, what their plans for the summer were (at the time of the shoot it was April. No worries, they have their photos. And yes, I realize that it's now fall!), and heard how they liked their new town. We all went to the same school and now they live away from here, so it was neat to hear how different their new town is from our small hometown. We actually had the shoot in our county. (Wait, that sounds as if we own it, but we don't. haha! Oh well, you know what I mean. ;)) They were open to all of my crazy suggestions. For example, I put them in front of a burnt/run-down old building because I loved how neat it looked. They were even okay with sitting on a random tree trunk that found it's way into the old building. I have no clue how it got there, but it worked out great! And, I'm pretty sure I had them pose in front of someone's front door. Oops! :) Enjoy!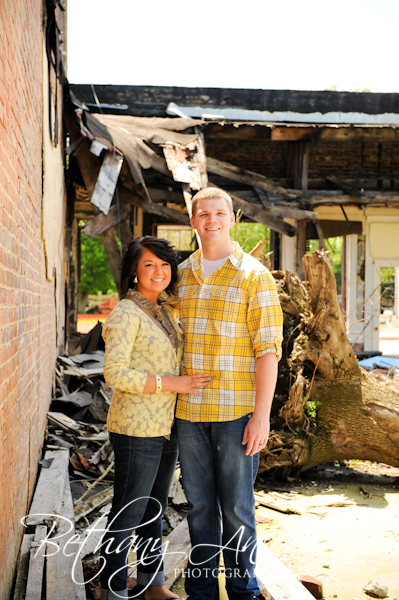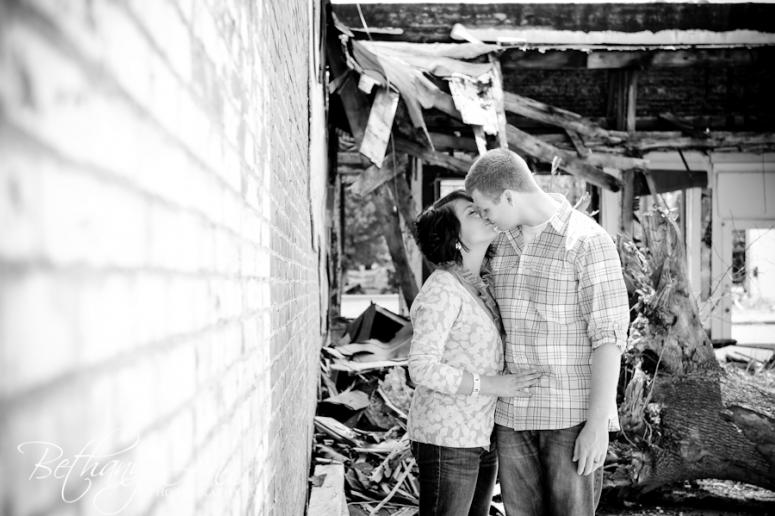 Have a wonderful day and a safe weekend. :)
Bethany