September 11th 2001
I was 13 years old. I was in the middle school cafeteria for a high school volleyball recruitment. Apparently, as an 8th grader, the girls could play for the high school volleyball team. I remember looking at the recruitment paper after and walking down the hall. All of a sudden a guy in my class started rambling on and on about something bad happening. Just then, I saw an ambulance outside. I was so confused. What he said and what was happening in the school didn't match up. When I got to class, Spanish class with Mrs. H., I remember seeing the burning buildings on TV. Then the principal came over the loud intercom and made all the teachers turn the TVs off.  I was still confused by the time I asked my mom what happened that afternoon. The next day at school, I heard that the ambulance was for an assistant teacher who had fainted when she heard the news.
I will never forget how hopeless and upset I was. I will never forget how confused I was. I will never forget how much I hurt for all those who lost loved ones that day. God Bless America!
September 2nd 2010
This was the session that almost never was. Well, at least on the day we wanted it. You see, we make plans and then stuff happens. In this case, Darryl had a work issue, and by 12pm I was content on the fact that I was going to stay home after I got out of class at 3:45 and edit photos… I mean, do homework! ;) Well, when my class ended, I had a missed call and a text message from Meghan. (I love text messages, by the way. Even before I called her, I knew we could have the session because of the text message scrolling across my phone.) I said "Thank goodness I charged all my batteries anyway!" and immediately called her back. Because of the rush, we were pushed back in time, but I honestly don't think that hindered us at all. These two are so easy in front of the camera. They are celebrating their four year anniversary next month and wanted these images to capture this time in their lives. I wish you two many more years of happiness to come. :) Thanks for hanging out with me and chasing the daylight!
Ahh, so sweet! Love the couple & the yellow wall: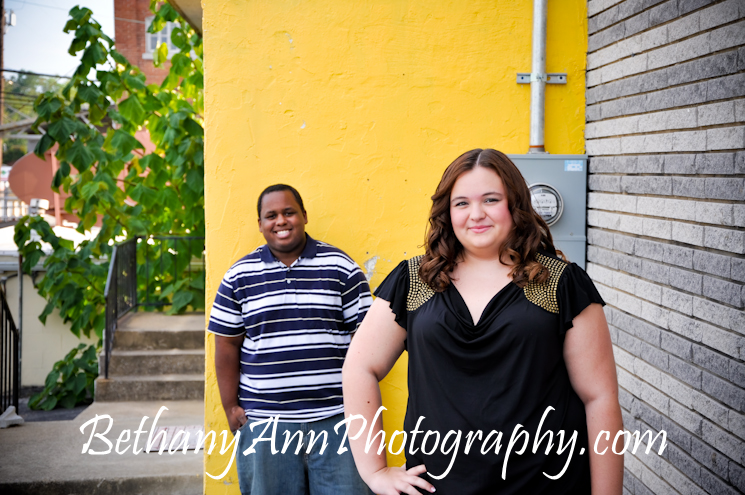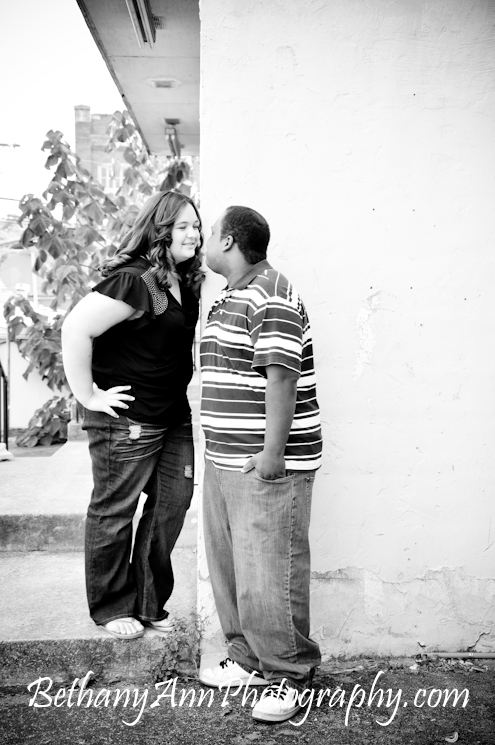 Lens flare!


Sweethearts!


We all loved this blue color:




How sweet are they?!


This tree was the best!






Meghan, you are so beautiful!




Kissy face!






September 11th 2010
Today I am photographing Andrea & James' wedding. See their engagement session HERE. Pray for sunshine for us! I will allow more rain on Monday. :)
Bethany Ann