J is the one who found me for A & L's wedding back in January. So, I owe her a lot for that one, because I love love loved that wedding. :) Then a few months ago, J mentioned she wanted some images of her and her husband. They have been married for three years, and it was about time for some more images of just the two of them. I'm a big fan of people who take the time out to create memories that are going to become family treasures throughout the years. They will always remember what was happening in their life when we took these images. I find it so nostalgic and special, and I am honored to have created these for them. J & M were spunky, happy, and so in love. They didn't hesitate when I suggested a location idea, and laughed at my corny jokes. ;)  We took the images in downtown Nashville, and it's a place I love wholeheartedly. The textures of the buildings and the many backdrop possibilities that the city has to offer is wonderful. J & M, thank you for letting me spend an afternoon with you! Enjoy!
We began in an alley with a yellow wall: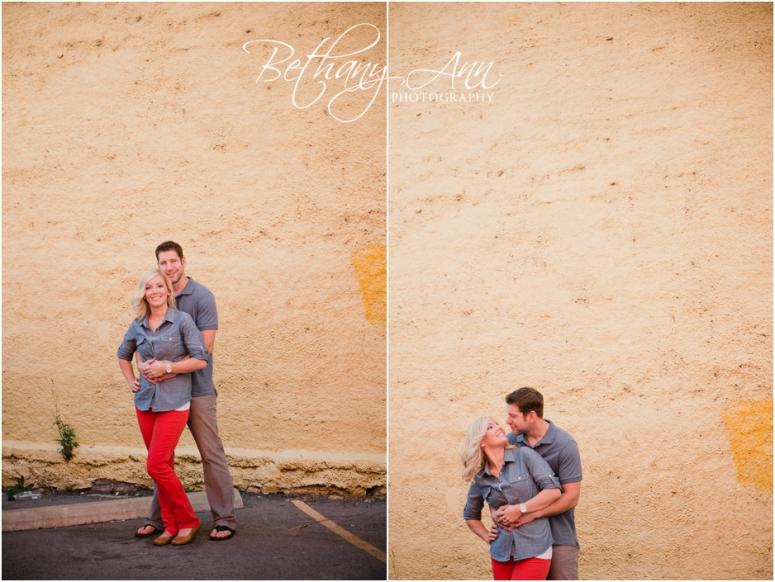 This alley also had a fantastic view of the AT&T building… better known as the Batman Building!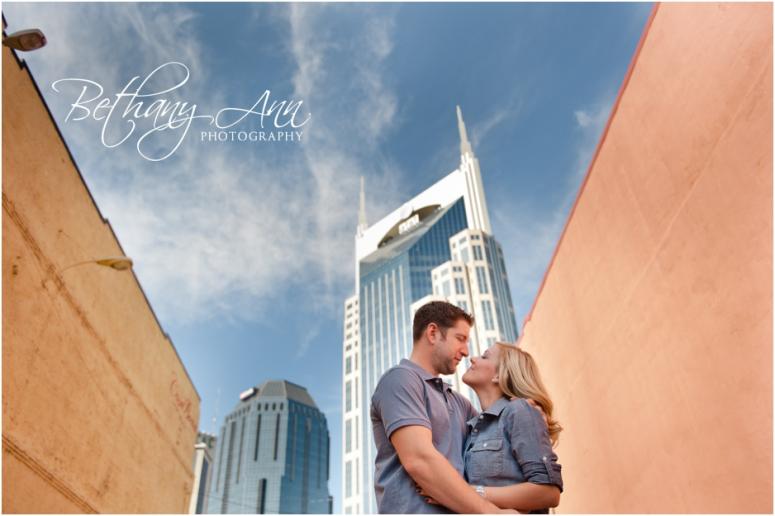 I adore this: 


Playing with light: 


Gorgeous:



I literally found the Jackpot when I found this red & tan colored building.









So fierce: 


These two are super sweet with each other: 




A favorite for sure: 


This wall was pretty awesome too. 




Such sweetness:



See more on the slideshow here:
Happy Tuesday!
Bethany