Last Monday my cousin ShaRee came to visit from South Carolina. She brought her boyfriend, Kevin to meet the family. (He lives in North Carolina; about an hour from ShaRee). So, we arranged a photo shoot for her and Kevin. This was my first time meeting him and I was a bit nervous. But, after the initial few photos on the front porch, it was clear that this was going to be a fun and hilarious photo shoot! Not only did Kevin make ShaRee and me laugh the whole time, but he was also a very inspirational model! The afternoon photo shoot began at her parent's house. Then after a quick outfit change we headed to my house for some more pictures. My aunt and uncle live 2.5 minutes from my house. (No, I didn't exactly time it but it is really close to my house!) ShaRee and Kevin were such good sports to my sometimes crazy ideas. At her parent's house we found a random bowling ball and of course we had to use it in a few photos. I posted one of my favorite bowling ball pictures below. Afterward, ShaRee remembered that as a kid I absolutely hated getting ANY dirt on my hands. Seriously, I could not stand it and would literally cry until I was clean. (I'm not that bad now but I still carry GermX… just in case… haha) But she found it ironic that now I will sit and/or lie on the ground and hide in weeds for the perfect shot. I even had grass stains after this session, but it was totally worth it! Okay, enough of my rambling, it is picture time!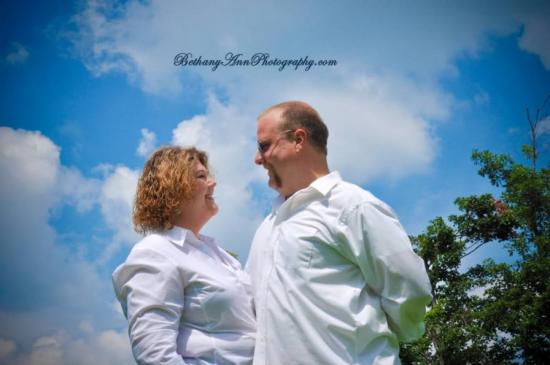 A fun shot of ShaRee & Kevin deciding what the clouds look like.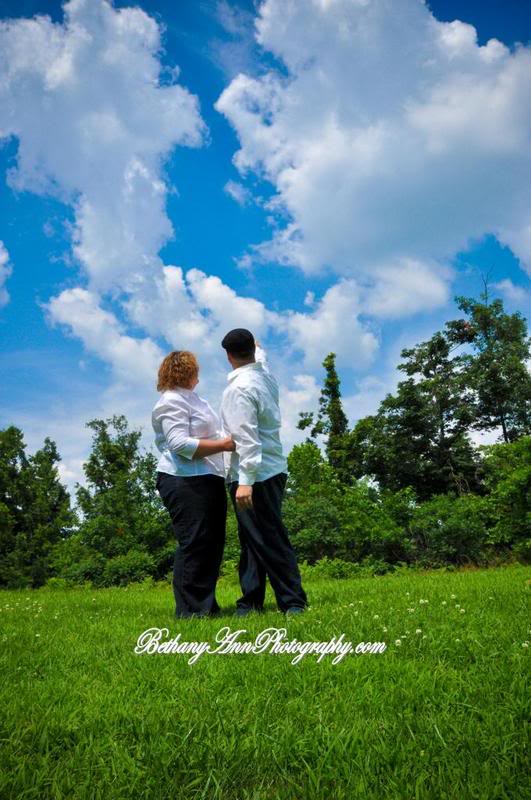 Introducing, Missy! My aunt and uncle's dog.



Here's my favorite bowling ball picture. Kevin is clearly thinking of another sport though! Funny!



I believe this is when the grass stains occurred. But I LOVE these next two.





Kevin decided the bowling ball needed a hat… and a name. So, this is Wilson the Bowling Ball, not to be confused with Wilson the Volleyball.



All smiles!







This was Kevin's idea too! Adorable.



I love the colors in these last few.







Last one!



More pictures from ShaRee & Kevin's session will be posted soon on my Facebook Fan Page, search Bethany Ann Photography, and on my Myspace page.
ShaRee and Kevin, thanks for hanging out with me! It was so nice to meet you, Kevin. I need to plan a trip down there to see you both again soon!
P.S. Add me as a Facebook friend here.
Happy Sunday!