I promised you all an engagement session today and here you go! Olivia & Jeff are so sweet to each other. My favorite kind of couple! :) Like I said in the teaser post, Olivia did my hair and make-up for my wedding. It was really random how I found her. Around the same time she was e-mailing me about my wedding packages, I was looking for someone to do my make-up and hair for my wedding. So, one night when I responded back to her, I found her name on ClarksvilleBrides.com. I was SO confused! Then I figured it out: she did a brides make-up and hair and was credited in the post. DUH, Bethany! So, I e-mailed her back that same night and told her how I randomly found out that she did hair and make-up. And the rest is history! :) Just look back at this post to see what a wonderful job she did. We took these images around her family's farm, in an old church her family attended, and at a friend's farm. I LOVE going to locations new to me and special to the couple. All of the locations offered something new and exciting to work with. For example, the first location drew me in because of the amazing light among the hanging tobacco. Just take a look: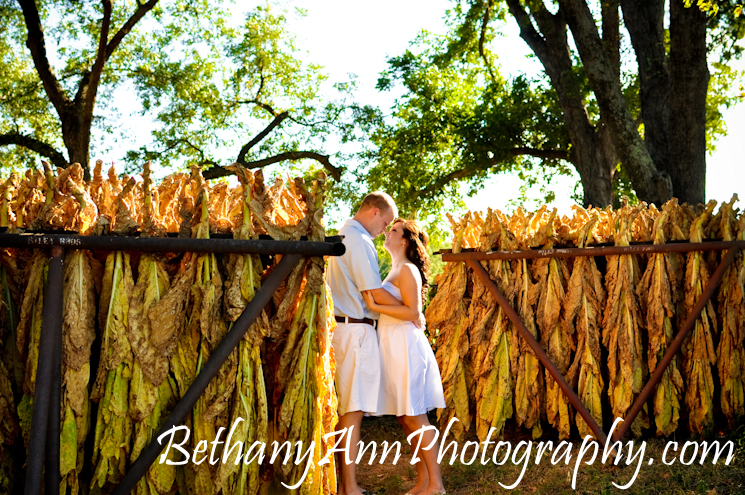 Love it! I cannot wait until their May 28th wedding. I get to work with the most amazing couples and I'm so thankful! :) Yah!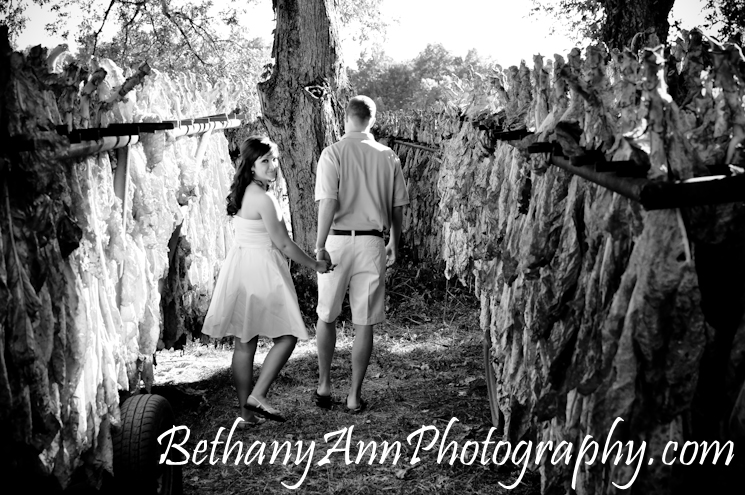 Country road pictures are a must!


Sweet:


Watermelon Patch!




Love laughing photos:




I think I may need a print of this for myself. I love how serene it is:




I'm pretty sure they don't know I took this photo:




So cute:




Stunning, Olivia, just stunning!


And another:


Sweet kisses:


Last one:


Check Facebook for more from their session. :)
Bethany