When Tatiana called me about an engagement session, she mentioned she found me through ClarksvilleBrides.com's Wedding Magazine. I'm so glad she did! She wanted this session to be outdoorsy, colorful, and them. She even asked if they could bring their guns to the session. I said, Yes, just please don't have them loaded, please! Yes, I said please twice. ;) I was just being extra cautious! Anyway, everything was perfect. They were so energetic and friendly. They met in the military, fell in happily in love, and are planning a September 2012 wedding. I love the way Tatiana giggles whenever David smirks at her. And I love the way David randomly smirks at Tatiana! It's like they are living in a world all to themselves, and honestly, that's the best part. They are better together. Isn't that a song? Anyway! :) They are also super adventurous and climbed in a tree over the pond for some of these photos. And those photos? Well, they are some my favorites, like, ever. What is with me and italics today? :) Anyway! (Wow, that's the third time I've said anyway!) Check out these images below.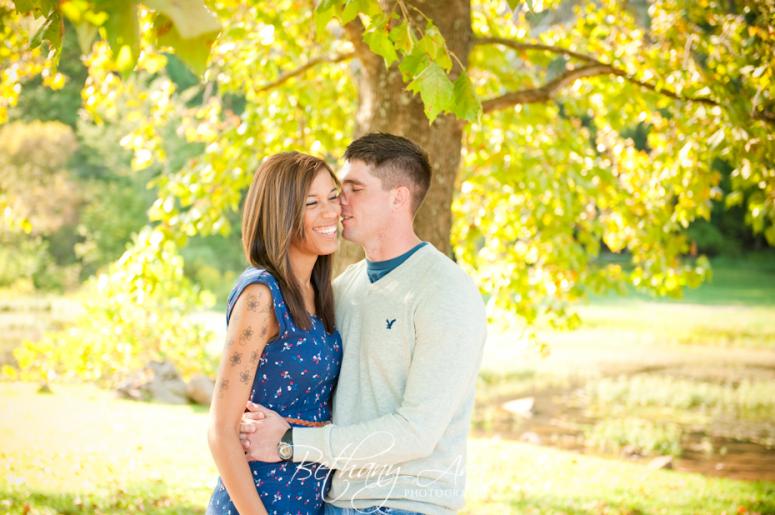 Gorgeous smile: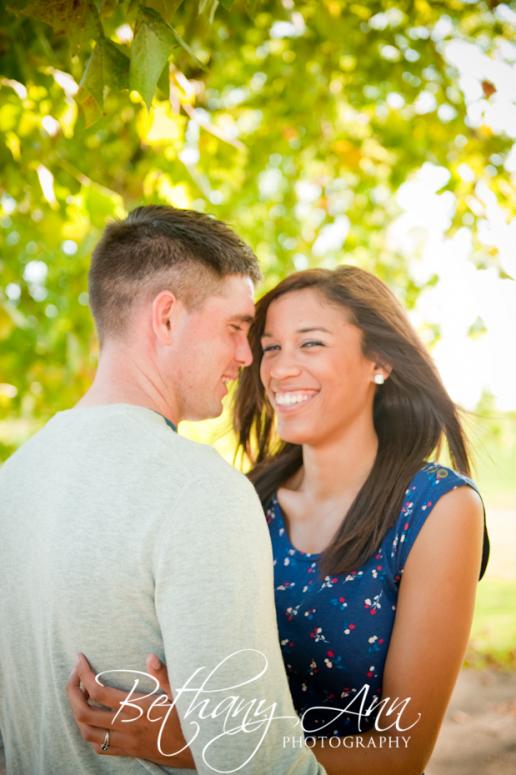 Love the laughter and movement in this:




Models, seriously, these two are models.






A favorite:


:)


A simple portrait:




LOVE:


Gorgeous:


So cute:




Ahh! So awesome!






Yes, I took a billion of them in the tree, because it was that awesome.






Love:












:)








David proposed with an Emerald engagement ring! And the best part? He tricked Tatiana by putting it in the bottom of an ice cream cup! Talk about being happy because you just ate ice cream, and because you found an engagement ring:




:)










Have a great rest of the day!
Bethany
Contact Me! – Like My Facebook Page!