Yesterday I met Amanda & Daniel at the Parthenon in Nashville for their engagement photos. As I stated in last night's post, it sprinkled during the beginning of the session. But, our day was not lost! The sun popped back out and we had a blast traipsing around the park area. (I like the word traipsing. Is that weird? LOL) Anyway! Every time I would say "So cute!" Amanda & Daniel would just laugh. It was great, and that made me say "So cute!" even more. :) And they are so brave for this:

Yes, that's a tree hanging over water. And yes, they are sitting on it!
Disclaimer: I did not tell them to do this. I would never tell them to do this. They did it on their own. And no one got wet or hurt. And it turned out AMAZING! :) Thanks Amanda & Daniel. Yall are so brave… and cute! ;)
Okay, it's time for a few more teasers.
They are sweethearts. :)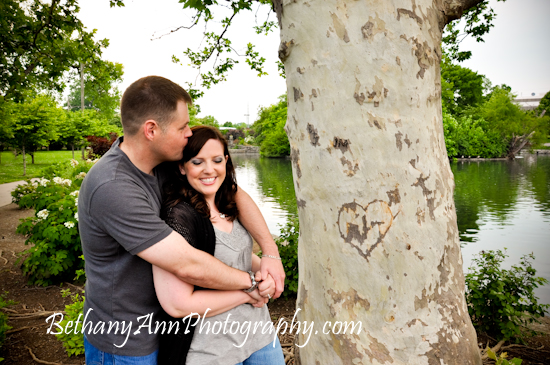 One more:


So yeah, I cannot wait until their 10-10-10 wedding! :)
Thanks for stopping by. I have an engagement session today so stay tuned for more teasers in the next few days. :)
Bethany