Tiffany and I have been best friends since preschool. That's right, preschool! She remembers me when I wore a daffy duck t-shirt with a denim jumper in elementary school. And I know she has pictures of me with frizzy, uncontrollable hair that she could probably use for blackmail. (Tiff, please don't!) I remember summers swimming at her house and then pretending we were The Spice Girls. (Hey, don't judge, they were amazing! I even remember the lyrics to Wannabe, Two Become One, and well, I'm sure many other songs but I just can't think of the titles right now!) We've shared so many adventures and laughs that it just makes my heart smile really, really big now that she's getting married!
Tiffany and I have been planning their engagement photos since she got engaged on March 2nd to her super sweet fiancé Michael. However, a series of events forced us to delay their photo shoot. Michael cut the end of his thumb off; Tiffany tore ligaments in her leg; and then I had car issues! (If you follow me on Twitter then you know I'm still having car issues. Sadness.) But, I think the delays were totally worth it for how gorgeous the photos turned out. I'm so excited to finally post these! We went to a beautiful farm in Palmyra, Tennessee owned by a generous family who attend church with Tiffany and Michael for the photo shoot. We laughed so much during the session and their love for each other is so radiant in these photos. Tiffany and Michael are so happy and comfortable around each other. I absolutely cannot wait until their wedding next year. I am so blessed to have them in my life! Tiffany and Michael, thank you so much for allowing me to capture your love through my lens. I am so happy for you both!
Enjoy!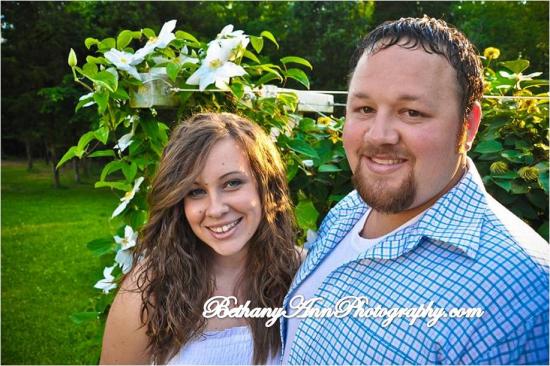 Oh the afternoon sunlight! I loved it!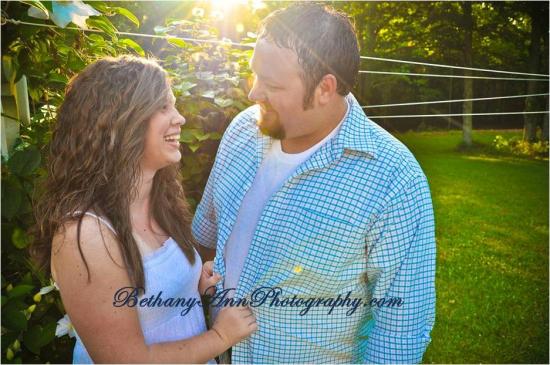 Oh yes, this is my best friend! She is gorgeous!






Tiffany's eyes are so blue in this picture. But her eyes change colors! They go from gray, to green, to blue. I guess they wanted to match her blue shirt for this picture!






I loved Michael's pink shirt! It really popped against all the greenery.






One of my many favorites.




Simply adorable.