So, instead of titling this Book Worm like my first post, I think I'm just going to go with the plain old title of "Book Reviews" followed by the genres of books I review. I know, I'm so unique it hurts.
But seriously, when I started this post, and I realized I titled the last one Book Worm, I thought that was just a little too out there.
And besides, I hate worms. Who wants to think of worms and books at the same time?
So, that's how I came up with my new titling system. Not that a titling system has to be in place, but we all need to have some consistency in our life, right? Right. ;)
Now, let's get down to the nitty gritty.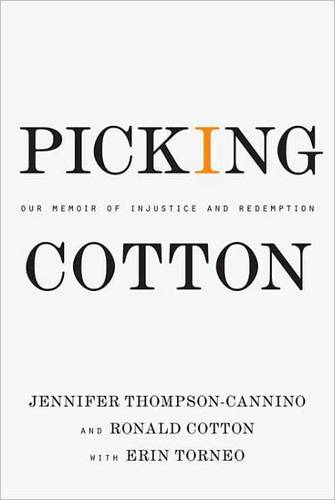 Picking Cotton by Jennifer Thompson-Cannino, Ronald Cotton & Erin Torneo
This book came out in 2009, and I probably heard about it then, because this has been on my "To Read" Wish List for what seems like forEVER. Well, I finally made time for it in December, and let me tell you, it didn't disappoint. Right now, I would say that memoirs are my favorite genre, besides poetry, to read. I like reading, and learning from, other people's stories. This story is so insane. Can you imagine being accused of a crime you didn't commit? Furthermore, can you imagine serving over ten years in prison for that crime? I can't, and hope I never do! Picking Cotton is told from both sides of a false conviction; Jennifer, a rape victim who accidentally identified Ronald as her rapist is plagued with guilt when DNA results clear him after eleven years behind bars. Ronald is unwavering in his forgiveness and grace toward Jennifer. In an unlikely twist, they become friends. This book details their journey, and unique friendship. I definitely recommend this. It's a quick, great read.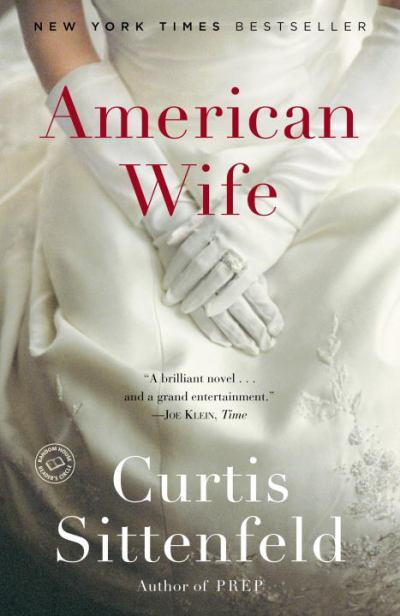 American Wife by Curtis Sittenfeld
I read about American Wife a while ago via a People Magazine book review. While in Florida attending a friends wedding back in September, I finally picked it up in a quaint little bookstore. I love bookstores! Too bad they are a dying breed. :( Anyway, with my 'slow season' being wintertime, I was finally able to knock out this 555 page fiction piece. American Wife is based loosely on Laura Bush's life. Since it is just a made up version of how Sittenfeld believed certain events took place, I really want to read some of the biographies about Laura Bush's life to see if any of the events really line up like in American Wife. The book has some great references in the back of the book to Bush family biographies that I have since added to my "To Read" Wish List. This hefty novel was a nice read overall; it was intense at times, but I'm glad I read it. If her life interests you, and you have the time, read it; I would suggest reading a biography on Laura first, then reading this. After I read a biography or two of her, I might revisit this novel just to see how parallel the stories line up.


This book says it's a "Love Story" and let me correct you, it is not. I actually understand, now, why it is a Lifetime Original Movie, and I don't mean that in a good way. It's rather depressing and not that well-written. The pact the characters made was to kill themselves. And they are teenagers. I don't even know why I picked this book up to be honest. However, it is a mystery because you don't really know if their pact was real or not until the very end. It went on far too long with that part of it, all the while trying to tie in the love affair aspect. I believe I read somewhere that this was a young adult/teen book, and I would not recommend it for anyone, let alone a teenager! I'm one of those people who have to finish a book, even if it stinks, just because I want to find out how it ends. I wish I wasn't that kind of a person because I would've stopped reading about 30 pages in. So, to recap, just don't pick it up at all!


My sister told me about this book around Christmas, and looking back, I think she told me as a hint for a present idea. Oops! :) However, since I'm finished reading it, I can let her borrow it now. Problem solved! I bought this about a month ago, and was super excited to read it. I finished it last night, and I feel kind of ambivalent about it. While it was well-written, and suspenseful, I felt like the beginning & the end was a little blah for my taste. The premise is a housewife, Amy, goes missing, and her husband Nick is the main suspect. It's a tale of lies, deception, twists & turns. The middle of the book was the best part, and then the end left me feeling like I had a bad taste in my mouth. Like, that was it?! (Ironically, that's the same feeling/reaction had when I watched the first Twilight movie. I just can't get into that series, at all.) I think, if you like mystery novels, you should pick it up. I don't regret reading it, but my high hopes for this book left me unimpressed at the end.
I hope you have a wonderful Monday!
Bethany