Monday & Tuesday I cried a total of five times.
FIVE times.
I've got blurry vision, you guys. And it stinks! Big time. Hence the crying and all.
I've had issues since August… Umm, I know – I should have taken care of this issue before now. It wasn't really bad until recently; and it was only in one eye. Now it's in the other eye. Strange… Here's to hoping two weeks of wearing glasses & steroid eye drops will help me see clearly again.
Why did I think these glasses were cute in 2006? I actually really dislike them now…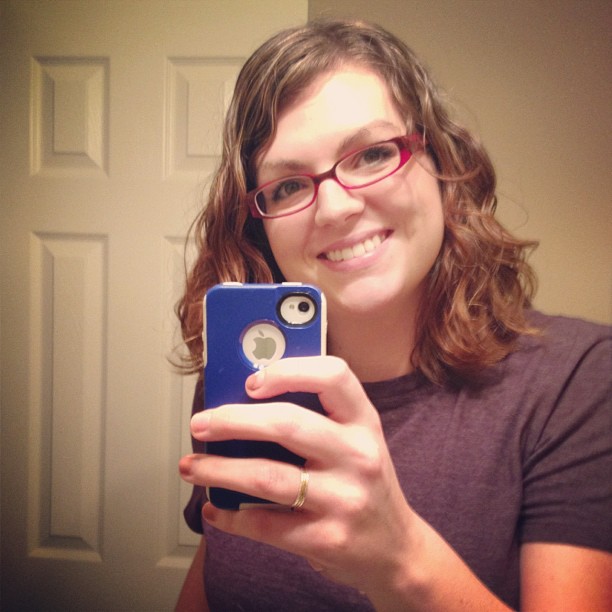 And then yesterday, after receiving my ban from contacts, I got so excited to find my Christmas Tree had arrived. I rushed inside, opened the box, put it together and couldn't plug it in. The plug in was missing. And then, I really started looking at it – I hated it! Now, this could be because of my blurry vision, but I'm pretty sure it was because it looked nothing like the cute little photo: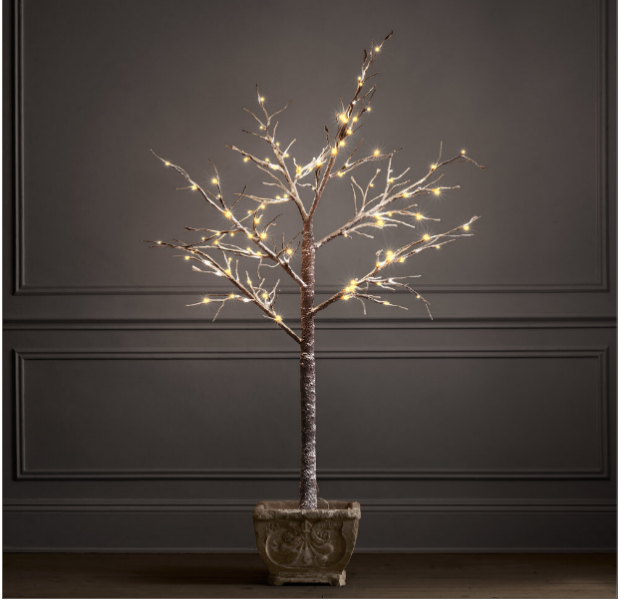 So, I called the store right away to see about returning it, and they sent UPS to pick it up at my house this morning. Sweet!
Yesterday, while talking to one of the eye technicians, she asked if I was cooking for Thanksgiving. I laughed, and then realized: hey, last year I made a green bean casserole. And this year?
This year, I'm in charge of bringing the drinks.
I thought my green bean casserole was a-maZING last year. Now, I'm not so sure. ;)
And this brings me to what I'm super thankful for this year:
1) Eye Doctors – of the Ross type, and not the Phoebe type. (Friends reference, for all you not in-the-know.)
2) The ability to return items – and not have to leave the house.
3) My family. For many, many reasons, but one being that they cook for me. I just hope they are thankful that I provide the drinks. ;)
4) Rick. He's in the family category too, but he's been super sweet in regards to all my crying. And he threw me a birthday party last week. (I know, you thought the birthday talk was over for this year, right? Wrong! I loved my birthday party. Thanks Rick!)
Us before my b-day party on Saturday. I love him! 


5) My friends! They are my family, too, though.
6) Lexi. How could I not be thankful for that little BIG furball who brings us so much laughter and joy. I like to tell her she smells of cat food and love. She just purrs in happiness.
7) My fabulous, fabulous clients. I love you all!
Isn't she gorgeous?! More from Heather & Derek's wedding next week. :) 


Have a Happy Thanksgiving! I will be absent from my blog the rest of the week enjoying family, food, and naps. Lots of naps. And maybe some shopping. ;)
XOXO-
Bethany