Cooper Brian arrived after 1Am on March 15th. And it just so happens that I picked March 15th for his birthday in a Dr. Seuss book at Ashley's shower. What a neat idea, right? It was all Mamie's idea! I love it. You have guests write what day they think the baby will be born along with the weight in a children's book as a keepsake.
I was so honored when Ashley asked me to capture Cooper's first moments. His resemblance to Ashley and his blond hair was amazing. I would have guessed it was dark like Ashley's. :) I didn't think he could be anymore loved while Ashley was pregnant, but when he was here, life was different: better, happier, more loving.
Cooper is such a joy to so many people. However, there's something about a mom's love and joy that overpowers anyone else's. Ever since I met Ashley in the dorm room, I knew she would be a great mother. I knew she always wanted to be a mother and looked forward to the day with her whole heart. When she told me she was pregnant last year, I literally screamed, "Are you serious!? Yes!!" I admire how much light and happiness she brings into everyone's lives, and now Cooper is an extension of that joy. When she held him the first time, her eyes lit up and she kissed his little nose repeatedly. I remember at one point she said, "I've been waiting for you a really long time." And, if I wasn't already crying, I would have started crying then. It was a big happy cry-fest after he arrived. :)
And the first time Justin held Cooper? Oh, melt my heart! I've known Justin as long as I have Ashley, because he would visit her in the dorm. I cannot express how emotional or exciting it was to capture those first moments in between a father and a son. Seriously, looking through all of the photographs made me cry again. I've never cried so many happy tears in my life!
I have shared a few images of Cooper's pre-birthday and birthday. One of my favorites is the really, really dark one before Cooper arrived. The whole room was dark, and Cooper's heartbeat on the monitor was the only sound. As Ashley rested, Justin held her hand & watched the monitors. It is a moment I never expected or thought I would be able to capture, but I knew, later on, they would want to remember this moment. This moment just before a family of two officially became three.
The last set of images are his newborn images. We took those when he was a week and a half old, and he already seemed to have changed so much since his birthday. Crazy! During the photo shoot, I kept telling him how handsome he was and how much I loved him. I'm pretty sure that annoyed everyone in the room, but he will always hold a special place in my heart. :) I can't wait to photograph him growing up, watch him grow big and strong, and teach him about UK basketball… or, maybe just basketball in general, being as Justin is a Tennessee fan. ;)
Congratulations, Ashley & Justin! I am so thrilled for you, two. Cooper is perfect. I love all three of you!
Here are a few of my favorites with more on the slideshow at the end.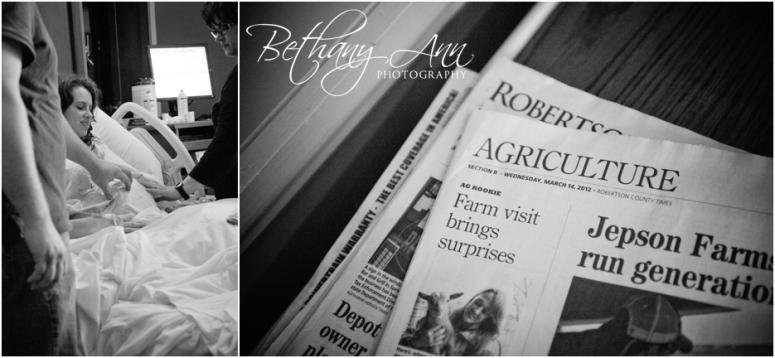 View the slideshow here. For the best viewing experience, hit play, then pause, and let it load for a few minutes, and then hit play again. :)