I had such a wonderful weekend, how about you guys? Rick and I got to spend the ENTIRE day on Saturday together. I love when that happens. Because I'm gone on a lot of Saturdays, whenever I see an opportunity to take a Saturday off, I jump on it.
And then, this morning, I wake up and see that M & D's wedding has been published on Every Last Detail today. Ah, what a fabulous way to start the work week. : )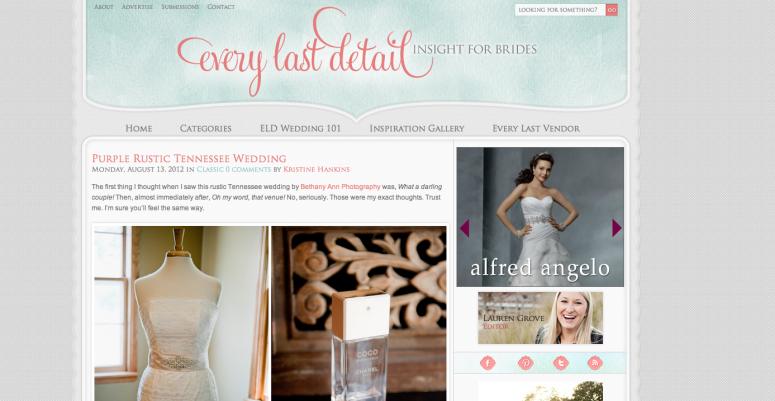 Click HERE to read more about M & D's beautiful wedding day on Every Last Detail!
A few weeks ago, I also had the pleasure of being published on Bow Ties & Bliss for Cherryl & Shane's Vintage Engagement Session.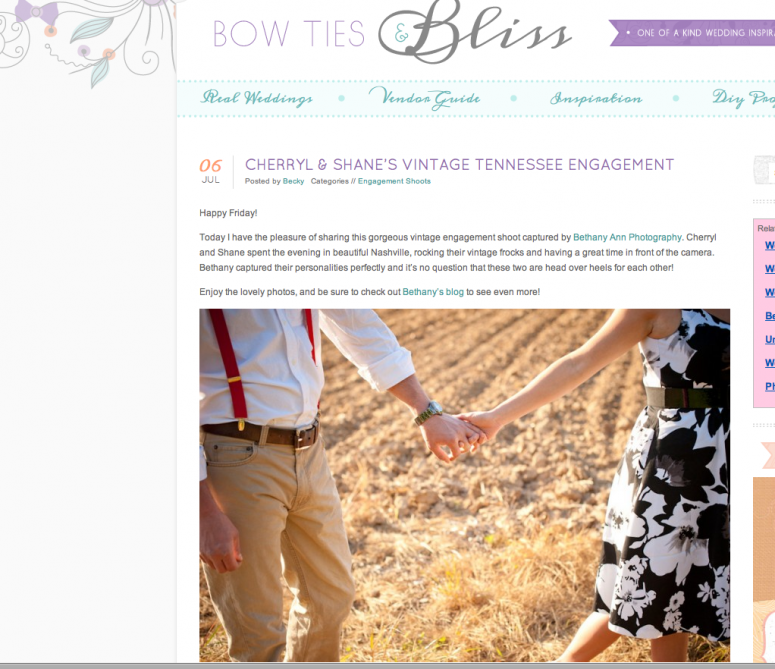 And Lauren & Chris' Wedding Day was featured on The Lovely Find a few weeks ago as well:


A very special thanks to all my brides & grooms for being so open and willing to share their wedding to future couples. Love them!
Have a wonderful Monday!
Bethany