A year ago tomorrow Rick proposed to me. I cannot believe it's been a year. So much has changed. We got married, moved in together, got a cat that rules the house, and I've been cooking more… somewhat. This past year was definitely a year of growth and changes. I am so, so blessed and extremely lucky! Rick always laughs at me because I remember EVERY anniversary we've ever had and he can't keep them straight. Whenever I say, "This happened X year(s) ago," he usually responds, "Does that mean I have to get you a present?" I tell him no, most of the time. :) Anyway, in honor of "being proposed to" a year ago tomorrow, I've decided to list five reasons why I fell in love with Rick. I know, I know! That's so corny! However, some of them are funny. Like the first one. 
1. His buff arms. Seriously, I love 'em. I even told my mom when we started dating that he has the best arms. I still get butterflies when he hugs me with his amazing arms. :)
2. He makes me laugh like no one else. His humor is dry, witty, ironic, sarcastic, and playful. Some people can't handle his sarcastic jokes, but I love them so much that I married him!
3. Despite what he will tell you, he is really kindhearted. One time he paid for a gentleman's meal while we were out on a date without the guy knowing it. I just thought he knew the guy. After we left the restaurant, he said he overheard the man telling the waitress that he just got back from overseas. How sweet is that?! Everyone go to Rick's Facebook and tell him that he is sweet. Because he is, despite his sarcastic humor. ;)
4. He loves animals. Like, seriously LOVES them. When I lived at my parent's house, he would spend at least ten minutes outside playing with our dogs, Hollywood & Katie before he would come inside to see me. It was sweet then, and it's sweet now. And, if you think I'm the crazy cat lady, then you should see Rick with Lexington Mae! He's the cute cat man.
5. He tells me what I need to hear. Whether it's a "Quit being a whiney-baby," or "You don't need another purse," or "Buy it if you need it," or an "I love you," he knows exactly what to tell me when I need reassurance or guidance or just love. 
Okay, if you have read to this point, thank you! As a reward, click HERE to view a slideshow of Rick and me over the last four years. And it includes some of our wedding photos by Joan of Art Photography and James Kirk Photography. :) Enjoy!
One of our first photos taken with my camera phone. Feb. 2007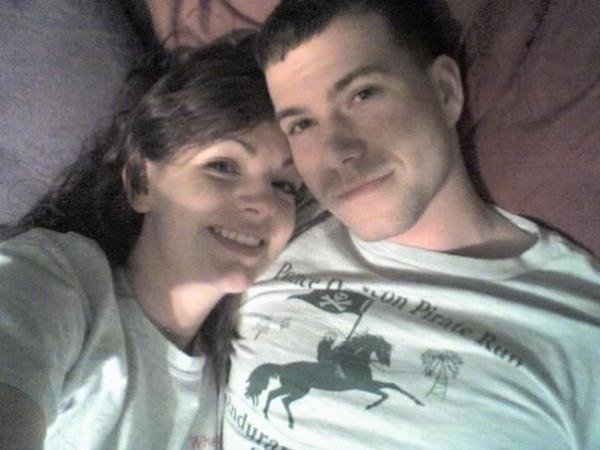 April 16th 2010: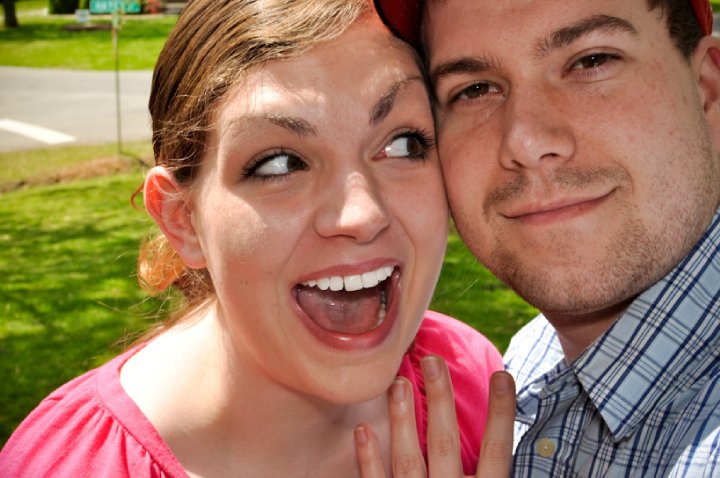 And six months ago from James Kirk Photography:


Bethany
P.S. Happy Six Months of Being Married, Rick! I love you! :)