When we were thinking about adopting Lexington Mae Rick said, "But our townhouse is so dark!" Someone said, "Yeah, because she grows on sunlight!"
And oh, how true that statement came to be!
Our house is rather dark, because when I'm editing photos if the curtains are up, the sun often glares on the monitor so I keep the curtains closed. Early on in her stay with us, Rick and I noticed that she really does love sunlight. Absolutely loves it. So, I'm trying my best to open the curtains whenever I'm not editing photos.
Sometimes when I'm bringing in groceries from the car, I won't shut the front door all the way, and she will pry it open and stick her little face out. It's the most hilarious sight ever… and kind of scary! I'm always afraid she will run out, but she's a chicken and runs back in as soon as I walk toward the door.
If she can't get right up next to the window to look out, she will find the sun streaming in from the window and nestle herself there for a cat nap. She will even move as the sun moves, because the warm light makes her so, so happy. I often tell Rick I need to get a leash so I can walk her. I really think she would love it!
After cleaning my office and bringing her back home, I took a few photos of her playing in the office with the sunlight streaming in. It really was only a "few" for me, because I took just 36 images. I've been known to take hundreds of her in one sitting, but I restrained myself. :)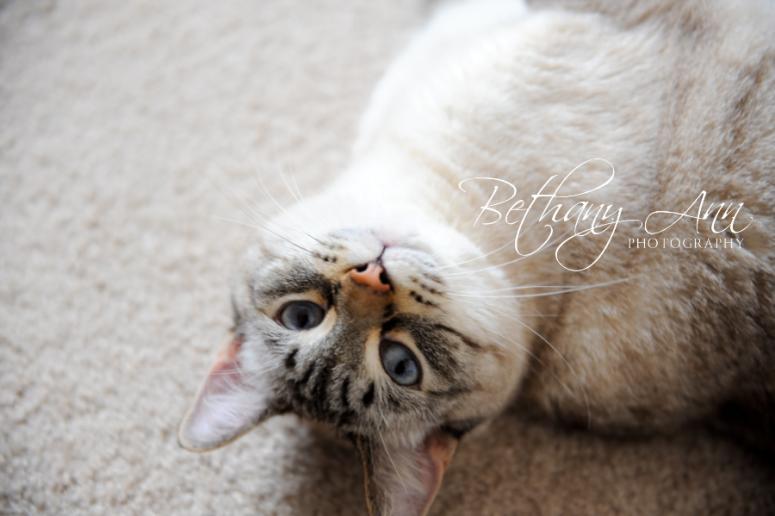 Her two pink nails are covers that are supposed to prevent/help scratching furniture and people. She chewed off the other ones the day I put them on, but those two still remain weeks later.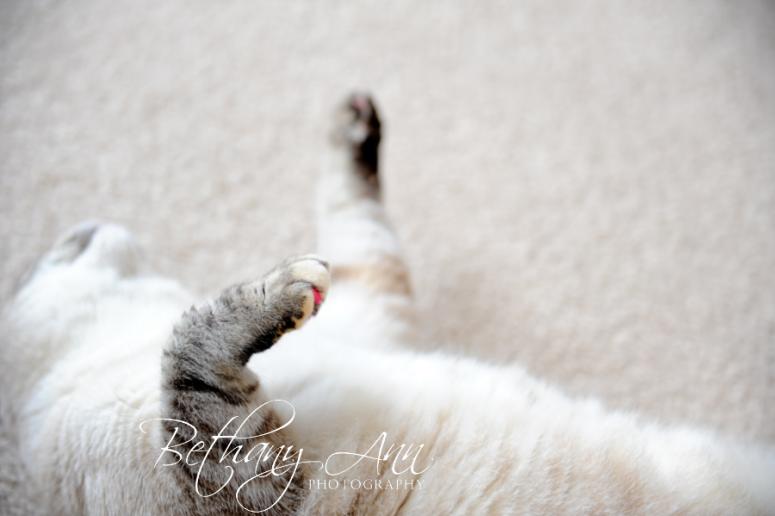 Yep, that's my knee: 


Oh silly kitty!




:)


She loves the light!




And she loves her toy. This is the only toy she will play with. She also likes playing with pens and stealing my chapstick.


Yes, I tried to take a photo of us when she rolled on her back like this and I ended up being a creeper in it. Oh well, it's still hilarious! 


Checking out the window.


Hello! That's not Lexi, that's me! But, you probably already knew that. ;)


I accidentally vacuumed up the first toy we bought her like this. I felt so bad! Luckily, I bought her another one the next day and she can't tell the difference. ;)








Favorite:


She heard a bird chirping outside and had to go check it out. I love this action shot:  


Love her tail:


Swishing her tail in pure happiness:


Have a wonderful Wednesday!
Bethany