Good Morning! I woke up as Rick got ready for work. Actually, I woke up about 2.8 minutes before that when my lovely, lovely kitty cat, Lexi Mae, (y'all have heard of her right? ;) ) meowed loudly in my face, and then jumped on my belly. She's so sincere like that. She announces herself before POUNCING. Ah, what a great way to start the day! :) And just a little funny photo, this is how I woke up yesterday: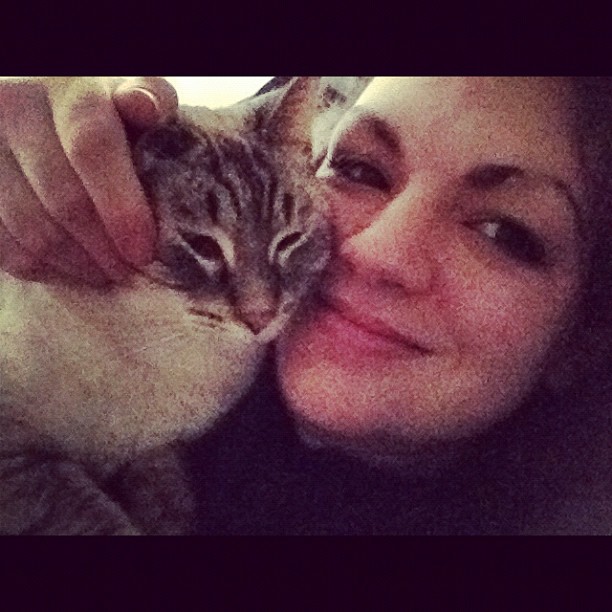 So, when I woke up, I checked the weather on my brand-spanking-new-and-shiny-still-equipped-with-the-new-cell-phone-smell iPhone 4s! Yes, yes! I'm an official Apple Fanboy… actually, I guess I would be considered a Fangirl! It started with an iPod that Rick bought me for Christmas in 2007. I wouldn't own my next Apple product until 2010, the iPad. Then, last year, I bought myself an iMac for my birthday. (Who says you can't gift to yourself on such a wonderful day?!) Then, when I figured out I could upgrade my phone this month, you know I had to go all out for an iPhone. :) I've never been one to fall out in the floor over a phone, but OH ME GEE, I really just want to hold it in front of my face all day long. But, alas, I can't do that. :)
Where was I going with this story? Oh, that's right, I checked the weather on my phone and saw that we might have snow flurries this afternoon. So, I did what any rational human being that just woke up might do when there is a chance of snow flurries – I went to the grocery store!
Well, I didn't go because of the impending blizzard, but I went because I knew later on, others would go to stock up because they feared the worst. We really just needed some sweet tea and toilet paper. :)
I literally parked in the parking lot of Wal-Mart at 8:00AM. You know what I discovered? It's so calm and peaceful then. And the employees are overly nice and friendly. What a wonderful way to start off my Monday. New iPhone weather checking joy & a calm Wal-Mart environment? Double Win!
Okay, now onto Jessica, Jamie, Jaxon & Jett's Christmas session! You may remember I photographed them a couple of seasons ago. Jessica wanted a quick session to capture this time in their lives and it was awesome to see how much both boys have grown. Plus, they have the coolest names ever, right?! :) Enjoy these images and the slideshow at the end.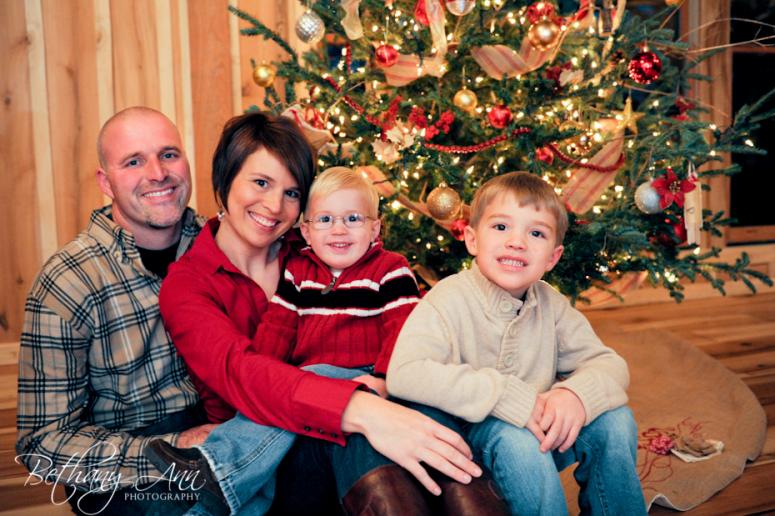 Click HERE for the slideshow!
Have a great rest of your day,
Bethany