On Tuesday, I went house hunting for the first time. And let me tell you, that was fun & disappointing all at the same time. Fun, because, well, it's exciting looking at houses! And disappointing because I had so much hope in the houses we saw, and then I only liked two of them. However, I'm still not convinced that any of them are the one, so Rick and I are going house hunting again today! I have less anxiety and more realistic views on this round of house hunting. I know that even if we don't find the one today, we will keep looking. I am also excited for Rick to see the houses and see how viewing them online is SO different from actually walking through them. I wasn't prepared for that last time, and I think that resulted in my disappointed feelings. Anyway, we have an awesome realtor, and I know we will eventually find the one.  ;)
Now, if I had the option of creating my own dream house right now, you better believe it would look a little something like the following images I found on Pinterest. Yes, even though Pinterest annoys me, it is a great place to get house inspiration!
I wouldn't mind a house looking like this: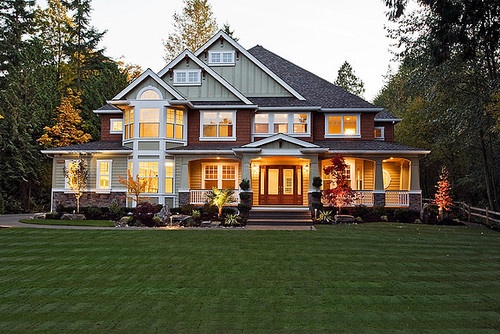 Or this even: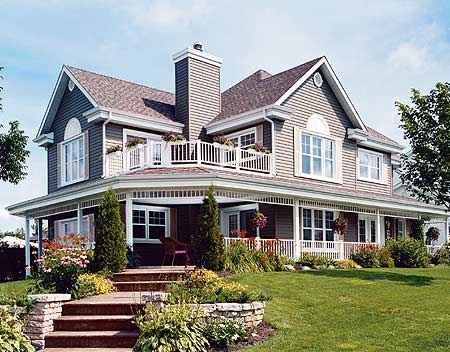 I love this entry way:


Whoever decided to incorporate a swing into their house was a genius. I want one now:


I love this kitchen:



And I really love this one too: 


How handy is this fridge?! It would solve the open-fridge-look-around-shut-the-fridge-empty-handed problem! 


I love the idea of having a table to help fold clothes in the laundry room:



Rick would LOVE this couch. And I'm pretty sure I would too! 


Talk about cozy… how about this fireplace near this soaking tub?! Yes, please! 


On second thought, I would take this bathroom, too. So unique! 


I adore this clean, gray & white look:



A lady has to have a closet that looks like this, right? Right. :) 


I have always always always always wanted a swimming pool. I don't know if I will get one just yet, but oh wow, I would love this one: 


Porch swings are so serene and homey. :)



No matter what we end up with, I just know that I am excited about this next phase in our life. :) Here's to a fun house hunting experience today!
Have a great Saturday!
Bethany