WE HAVE A HOUSE!!!!
And no, this is NOT an April Fool's joke. I wouldn't joke about something so serious!
When we started out, I was BEYOND hopeful and eager. After losing the first house, I felt defeated. A little while after that, I just wanted it to be over! I wanted to have a house, and stop searching every hour for new listings and/or checking my e-mail for new listings sent from my realtor. I was fed up. And a little bratty, too.
Rick went house hunting on Saturday, March 23rd, while I photographed a wedding. I was hopeful he would find something. He didn't.
However, our realtor had sent us a listing online the day before, Friday, March 22nd, of a house she thought we would like. She couldn't get Rick in to see it on that Saturday, so the next day, Sunday March 24th, we both went house hunting once more.
She lined up four places; one townhouse Rick saw the day before, and three houses neither of us had seen. The last house on the list to see was the one she sent us on Friday.
We saw the townhouse first, and while Rick loved it, I wasn't feeling it… like at ALL. Again, I was a bit bratty.
The next two houses needed some work done to them and just weren't right. I think, at that point, Rick was tired and just wanted to pick one, and said "I think we could make either of these work." I was still bratty, and I wasn't having that either, so I said, "Um, no, I don't want to live in either of those."
Which brings us to the house we really wanted to see.
As soon as we walked in, actually, when we pulled in the driveway, Rick said:
"I love it already!"
Still in a mood, I said, "Okay, honey, let's see the inside first before we decide."
When we went inside, every two minutes Rick kept saying, "I love it!"
Now, this is unusual. I'm usually the one to fall in love & vocalize it, over and over.
So, I kept telling Rick, "I like it too, honey, let's see the rest of the house before we make a decision."
And after we saw EVERYTHING, I knew it was the one. I loved it, too.
We put an offer in Monday, and then accepted the seller's counter offer on Tuesday. I didn't want to jinx anything, so I waited until after the inspection last Friday to really celebrate! Woo Hoo!
Mom and Dad came to see the house Friday at the end of the inspection and they loved it too. Then we all went to Stoney River and indulged ourselves. I was so full I was miserable… but it was SO worth it! ;)
And if you've read this far, I think it's only fair to show you what it looks like. This is a photo from the listing. (I didn't take it):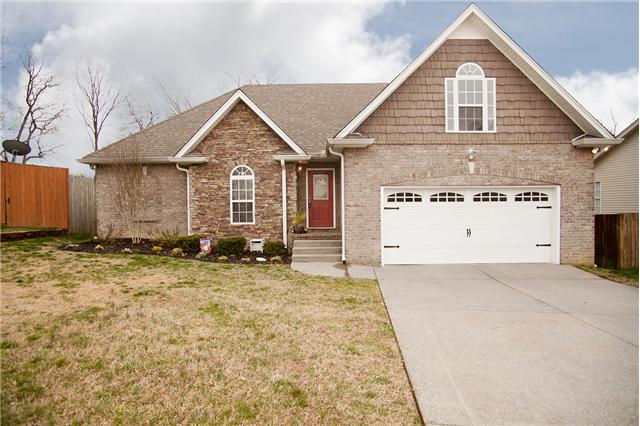 I'll share some of the insides after we close. We are closing on May 31st – which seems SO FAR AWAY – but it's already April, so it's just next month. ;) I can't wait to move in!
Have a Happy April Fool's Day!
Bethany