She's my office assistant. My meowing alarm clock. The one I talk the most to. That's kind of weird, until you factor in that she's here all day, and I am here all day, so it just works. (She doesn't talk back, by the way. ;) ) She's my paper shredder. My bag climber-inner. My office chair destroyer. She loves all things soft and fluffy, like towels, pillows, blankets. She jumps in boxes, chases her ball around, and runs full speed from one end of the downstairs to the other.
But, sometimes it's just nice to sit by a window and sun yourself, right, Lexi?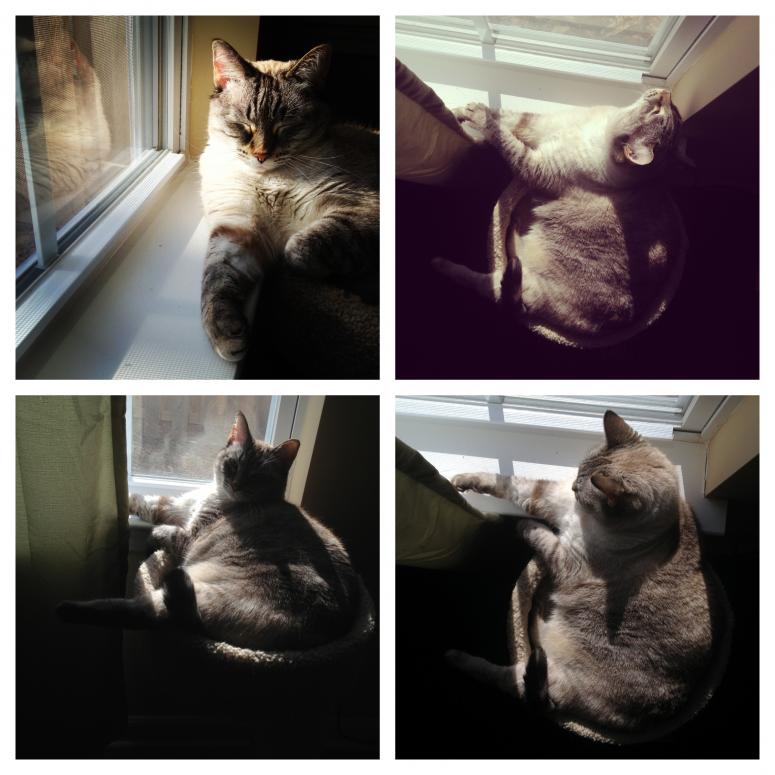 Happy One-Day-Closer to Friday!
Bethany