1. As much as I want to be a cooking guru, it just ain't happenin'. Case in point: I've cooked twice in the last two weeks. Three in the last three weeks… Yeah, and this one time, Rick and I made waffles with his new waffle maker, and I had HOLES IN MY WAFFLE! Who knew you could have a hole-y waffle?! :) Cell phone photo proof: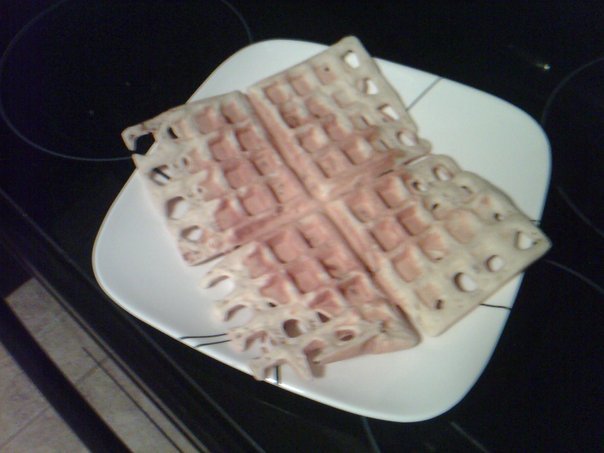 2. My sister bought me this book for my bridal shower last September and I'm just now starting to read it. Why? Partly because I'm deciding to make time to read something other than magazines, and partly because I just discovered the hilarity of Giuliana and Bill on the Style Channel. Seriously, they make me wish Rick & I had a reality TV show. Or Lexi & I – either way, it would be just as hilarious, I'm sure. ;)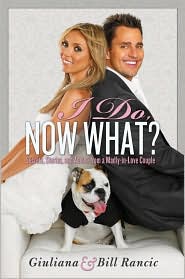 3. Yellow Wedding Dresses. Yes, I'm still swooning over Danielle's yellow wedding dress from last Saturday. And, the best part? She made it. Remember my Dani B Couture photo shoot? Well, Dani B = Danielle. :) It makes me want to get married again, to Rick, of course, and have her make my wedding dress. A yellow one, of course. :)


4. This new season of Project Runway makes me want to switch careers, but every time Heidi says, "One day you're IN and one day you're OUT," I remember how lucky I am. Plus, I'm not the best seamstress.
5. Maybe I shouldn't have my own reality show, because I can't come up with a fifth point. ;)
Happy Friday!
Bethany