I woke up at 6:19 this morning. I know that because I squinted my eyes just enough to see what time it was on the cable box. I wanted to make sure I remembered what time the robber came into our house.
And then? Then I realized that noise that woke me up was just Lexi.
You know, that furry creature that is the light of our lives?
Yep. Apparently, the time change has made me a bit irrational. Hopefully it'll pass. ;)
Anyway, then Rick got up, and apparently sensed that I awoke in fear. He said, "Did you get up because you thought our kitty was a big bad burglar?"
He said "big bad burglar" in a sing-song-y voice that clearly meant he was making fun of me. Or, just too embarrassed to admit that he thought it was a big bad burglar, too. ;)
In other news, we didn't get the house. My realtor called Friday afternoon. I was so glad she called and told me at the beginning of the weekend instead of having to think about it all weekend. The sellers said it was because we weren't able to close as fast as the other offer(s).
I feel so much better about the entire situation. I am excited to go look again tomorrow, and know that the right house is out there. I am a firm believer in what's meant to be will be, and that first one just wasn't meant for us. In the same respect, I am also a firm believer in being proactive in what you want to happen. So, I've been searching online this weekend, and have found a few more houses that I'm eager to look at. :)
From Haley & Kyle's engagement session this weekend: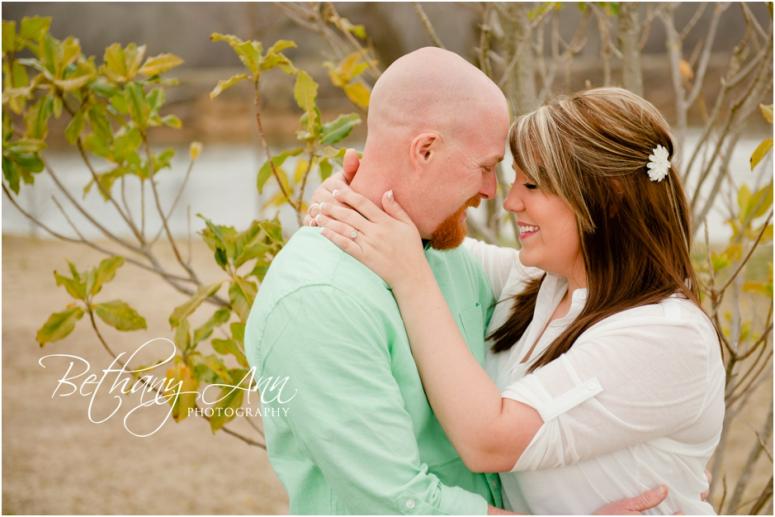 Have a fabulous, albeit rainy, Monday!
Bethany