It is 10:22PM and it's the night before I marry my college sweetheart, Rick. 
I have been meaning to write something all day. I mainly just wanted to clear my mind, but now that I'm sitting here, I feel like my mind is clear.
I am so ready for tomorrow.
I feel so happy to be on edge of forever.
I know that Rick and I have been together for a really long time, (it will be 3 years, 8 months, and 10 days tomorrow, but who's counting?) but tomorrow we will officially commit ourselves to one another. Ahh, now I feel like I'm going to cry! Happy tears, I promise. :)
Whenever anyone has asked me about the wedding in the past few weeks, my general response has been, "I'm so excited!" and I truly am. I have no other word to describe how I feel. You would think out of all the words in the English Language that there would be another word other than excited that I would want to use. I feel something that I cannot fully explain, and excited seems to get my point across.
We had a rehearsal and dinner this evening with some of our closest friends and family, but I often wondered how this night would go. I always wondered what I would feel and what I would be doing. I always thought I would be doing something monumental. But, as I sit here, by myself in my parent's office, I realize that my something monumental begins tomorrow.
My forever starts tomorrow and I could not be more excited. :)
I love you, Rick.
——————————
Also, I did something really fun tonight. I photographed our wedding rings. This is one favorite of mine: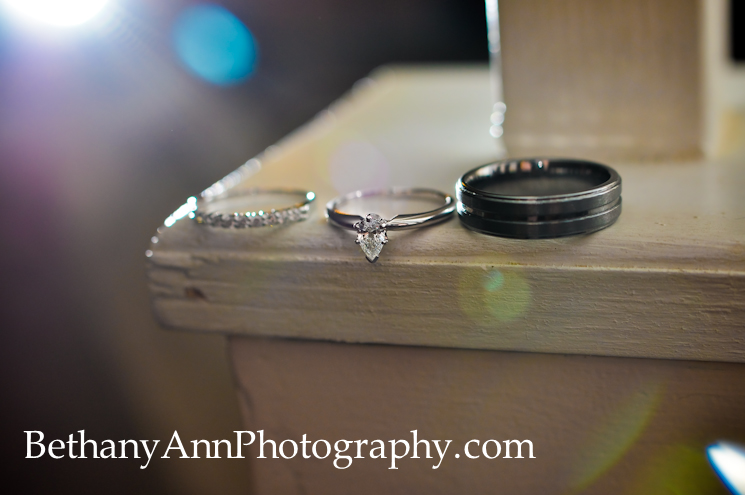 The next time I write to you, I'll be married! :)
Bethany Ann