Last night, I had a bad dream. It involved male witches. (Can witches even be male??? Actually, I just searched it and males can be witches!) I remember that and that my mom, dad, and sister were with me in my grandmother's house fighting off the male witches.
Then I awoke to Lexi meowing in my face. Oh, the joy of having a fur-baby!
A few nights ago, I had a really bad dream. Like scary-bad. Like it-could-come-true-bad. Rick asked me what it was about, and I wouldn't even tell him, that's how bad it was! However, I did let him know that it was scarier than my recurring troll nightmare.
Yep, ladies & gentlemen, I have a recurring dream about a troll.
Not just any troll, it's a troll shorter than me! (Well, I'm really tall, so that's to be expected, and I'm pretty sure all trolls are short anyway.) But, one would think that being almost six feet tall, that I would not be scared of any size trolls in my dreams, especially ones that are shorter than me! ha! This troll chases me around the barn in front of my grandmother's house. That's it. That's all that happens in my scary recurring troll dream. LOL!
Last night, though? I was scared of those male witches flying around outside my grandmother's house. Freaky stuff. And why do all my nightmares happen at my grandmother's house!? I love my grandmother's house!
Regardless, I was very thankful when Lexi meowed in my face this morning. :)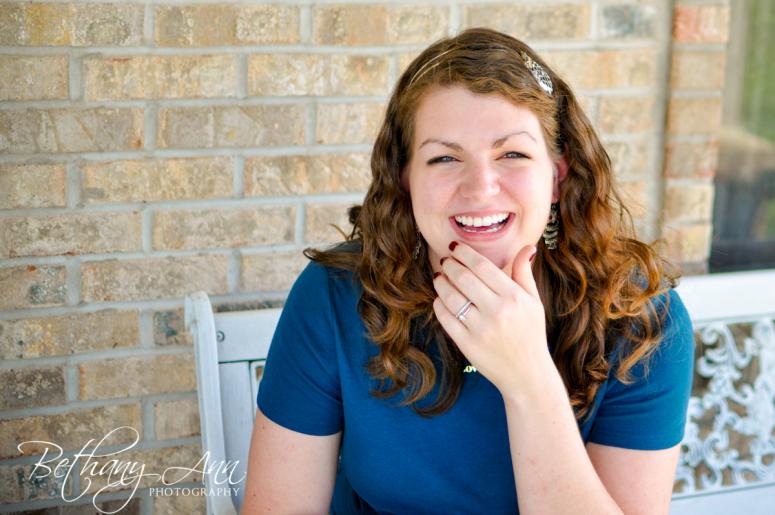 Amber took the above photo of me last week. I like that, apparently, you can see almost ALL of my teeth when I laugh. I never knew that about myself before.
And, it just wouldn't be a random post without a photo of Lexi Mae: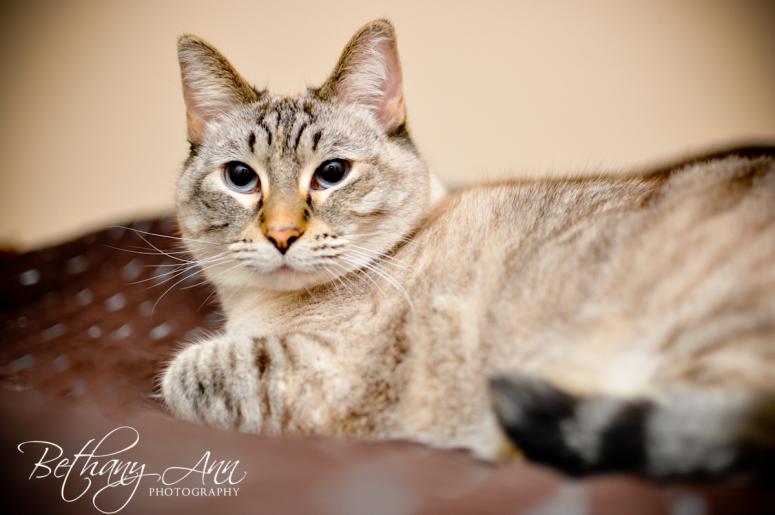 Happy, Happy Thursday! :)
Bethany