I watch way too much reality TV.
Case in point: I thought that being a housewife meant that I have multiple nannies to watch the kids, have lunch with all my fabulous friends five days a week, and have personal assistants to clean and cook for us. 
Okay, so I didn't whole heartedly believe this, but those darn Bravo Housewives shows nearly convinced me of it. ;)
After Rick and I got married, I had a lot going on. I had photo shoots to photograph, school to finish, and weddings to edit. Needless to say, I hardly ever cooked dinner. If it were up to me, we would eat a Zaxby's Grilled House Zalads every night. Knowing this wouldn't go over well with Rick, I told him that I would cook more often after I graduated college.
Little did I know that it would be over two months since graduating when I would finally begin cooking more than once a week. My saving grace has been www.allrecipes.com. I found a few recipes last week and actually cooked them. Before I would just bookmark the recipe in hopes of trying it. The meals were okay, definitely better than frozen meals, that's for sure, but I'm really proud of myself. Yah Me! :)
I think my grandmother sensed my cooking woes, because a few weeks ago she gave me this cookbook: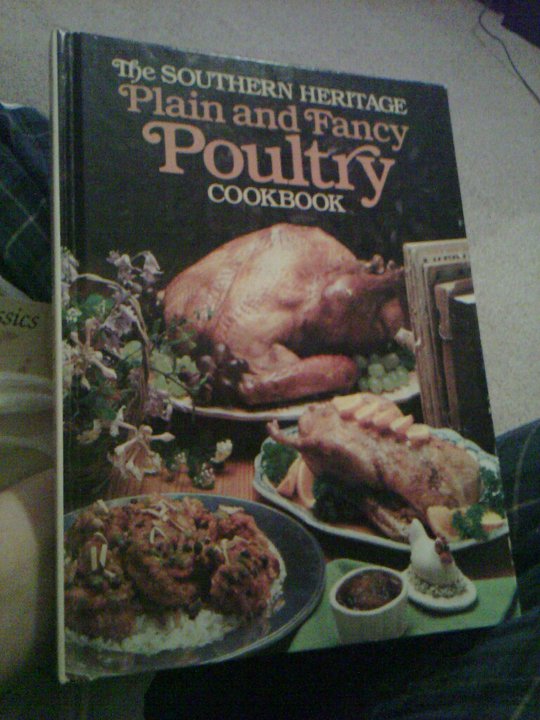 She knows me so well. :) I just love chicken!
Watch out, Rick, you are probably going to be eating a lot of chicken in the next few months. It's either that or I hire a personal chef! ;)
Happy Monday!
Bethany