This weekend my boyfriend, Rick, had the honor of being a groomsman at his best friend's wedding in Gulf Shores, Alabama. The rainy weather almost ruined their beach side reception but thankfully it cleared up just in time! David and Rachel are two of the sweetest people I have ever met. Their love for God and each other was ever-present during the whole weekend. I feel so blessed to have witness their commitment to God and each other.
I didn't bring my camera because I was afraid of breaking it on the trip, (It's like my baby. I must protect it! LOL) but Rick brought his digital camera. Here are a few pictures from the weekend and their beautiful day.
Rick & I before the rehearsal.


Rick & the groom David.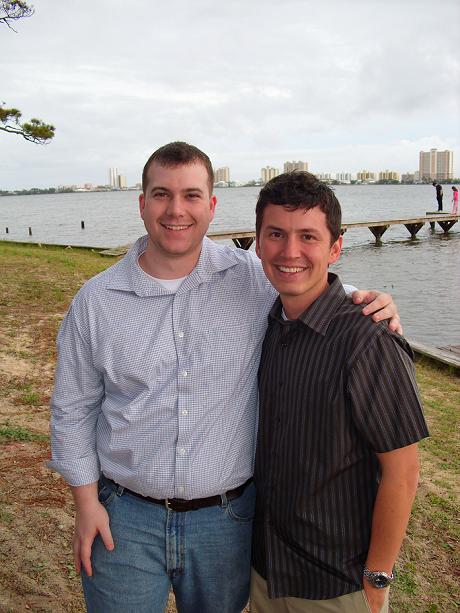 David & his bride Rachel



Our first time at the Gulf of Mexico!



My favorite shot from the wedding. David raising his hand in Worship.



Rachel was so stunning.



Yes, I was sneaky and snapped a few pictures as the wedding photographer took pictures! Haha! I wasn't the only one though. Isn't the bridal party gorgeous?



Typical beach picture. I love it!



Us and the newlyweds! Thanks for allowing us to be a part of your beautiful wedding day. Have a great honeymoon!