For the first time since we've been in our townhouse, my office is all clean!
The rest of the rooms in the house are clean on a regular basis, but ever since we moved into this place, I could not keep my office clean. My desk was always stacked with papers, and random photo gear and/or books stored on the floor. I was never like this until Rick and I lived together, so I'm going to blame it on him. ;) Just kidding! I actually blame it on not having decent closet space. :)
Anyway, on Friday I was forced, (and I mean forced as in our landlord was stopping in on Saturday, giving us only two days notice!), to clean the whole house, including my clutter filled office. I saved cleaning it until the very, very last and finally finished cleaning it right before our landlord showed up. Rick called it "Ripping off a band-aid." I agree and I feel much better now that it's so clean. I definitely have to keep it that way, though. Life is only going to get busier in the next few months and clutter stresses me out. And no one needs stress induced by clutter. :)
Oh, how I love you, clean office. Hopefully, I will keep you clean, but just in case, I took photos to document your loveliness.
(Yes, that's the magazine stack(s) over there behind the vacuum. Trust me, it's better than it used to be.)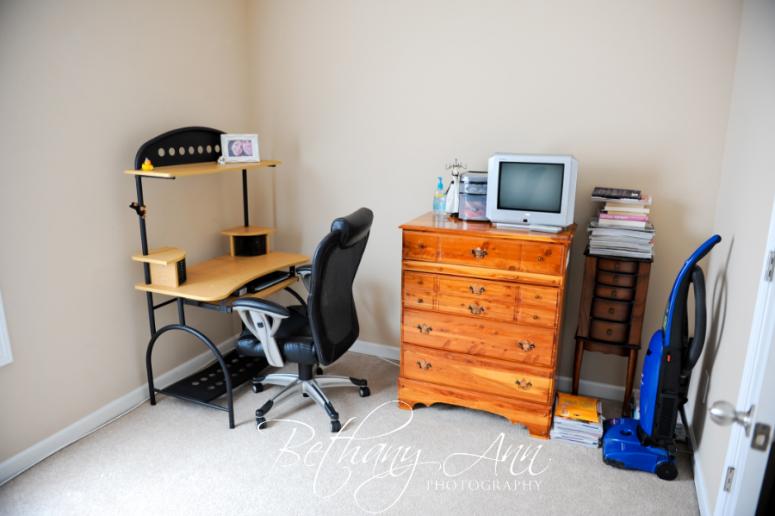 Photo of Alicia plus my desk! All clean now! Love love love!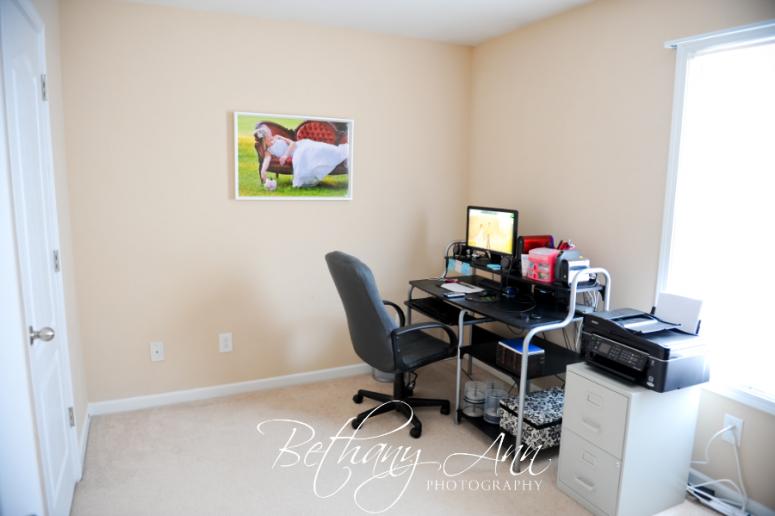 Mini Cameras!


And because Rick likes to say we only have photos of other people in our house, here is proof that we have at least one photo of us. And yes, that is a bear magnet climbing his way up to the rubber duck. Funny, right? 


This photo has no real purpose other than to show you a book I really want to read: I Do. NOW WHAT? by Giuliana & Bill Rancic. Thanks for the gift Amber & Wayne!


Ahh, sweet Lexington Mae. She had to hide at our friends house when our landlord came over, and she was so surprised to see a clean office to play in! (More on that later!)  


Coming later this week, Julie & Clark's Engagement Session I photographed over the weekend. Here's one sneak peek:


Have a great Tuesday!
Bethany