Hello, hello! I know it has been a few days, but hello!!! Here are a few iPhone photos of what I have been up to the last few days.
Last weekend started out with a BANG.
Wait, scratch that.
It actually started with a new haircut on Friday:

Then I took a few iPhone photos of Hollywood (my dog that lives at my parent's house):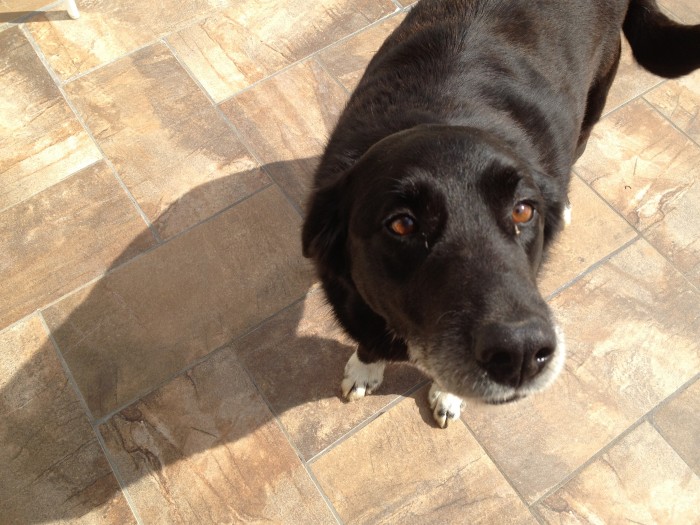 and Katie (Hollywood's mommy!):


Then, the weekend started with a BANG:


Yes, somehow, in my half-asleep-half-awake slumber I tripped over Lexi on my way to the bathroom and my forehead had a battle with the towel rack. And BOY was I awake then!!! LOL I have a really hard head apparently. Just check out that dent!
So, my Saturday started at like 5:43 in the morning. That afternoon, I went shopping. So fun! I bought some new headbands and a couple of new shirts. Oh, and a pair of purple pear-shaped earrings that I love. ;) Then that night, my mom, my sister Amber and I went to Swirlz Art Studio. We are artists, for realz, y'all. Yes, I said for realzzzz. ;) Just look at all of the fun we had:


My painting's evolution:


I love all of our paintings. I definitely want to go back. :)
Then after a relaxing Sunday, the weekend was over. Here's Lexi relaxing on Sunday night:


Monday, I worked ALL day in front of the computer. Lame!
But, yesterday? Yesterday was awesome! I met a ton of photographers at Jasmine Star's TheFix. Here's an iPhone photo of me cheesing with Jasmine Star:


She's super nice and so smart. More on that later. :)
And today? Well, today I caught up on sleep, laundry and e-mails. I honestly can't believe it's almost Thursday! Oh well, bring on the weekend again! Okay, so, now I'm going to watch Survivor on my DVR and then go to sleep. I'll be in touch again soon. Promise!
Bethany