Good Monday Morning!
I don't know why, but for some reason, no matter how tired I am, lately I've been loving Monday Mornings! It's the start of the week and anything is possible. How refreshing is that?! I got up this morning after a total of about 3 and a half hours of sleep and I feel ready to take on the world! :)
So is Lexi: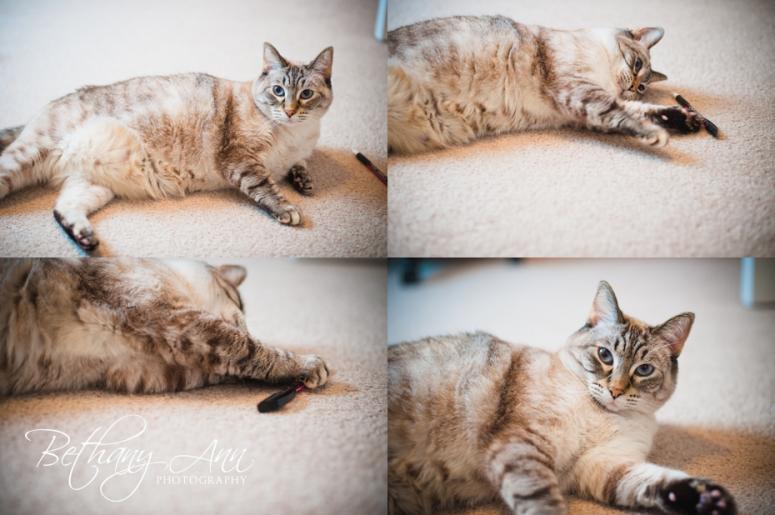 She loves stealing pens. :)
Anyway, I've been thinking of this idea that you can tell a lot about a person by their key chain.
Here's what's on mine: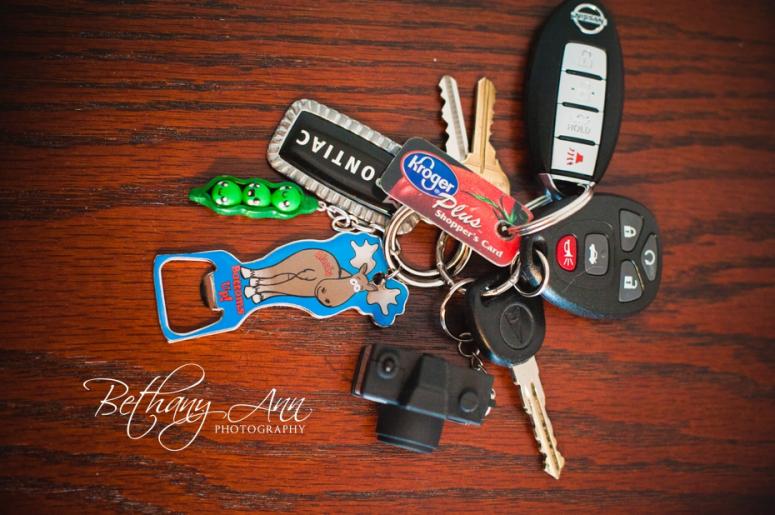 So, of course, I have a mini camera key chain. :) The "Bottoms Up!" moose bottle opener was a gift from my parents when they took a cruise to Alaska last summer. And the rest of the items are standard: keys to my house, car keys, and a Kroger shopper's card. (I actually don't like Kroger that much. I prefer Wal-Mart.)
In other news, I joined Pinterest Friday. For the longest time, I spelled it Pintrest, not realizing it had an extra E in there. So funny! If you would like to follow my Pinterest account, click HERE.
My initial thought about Pinterest? "Eh."
Literally, it's just, "eh."
Right now, I'm not a big fan because 1) It's so overwhelming. Different categories, different pins, different links, different-ness. 2) I thought because of the hype, it would have more to it. I don't know what, just more. Actually, I wanted magic, and right now, magic ain't happening. 3) Facebook connected all of my friends with a Pinterest account to my "follow" list and nearly half of my friends are on there. So, I have been weeding out people. Trust me, looking at 500 followers "pins" is part of the 'overwhelming' factor. I've got it down to 162 or something, but even then, it's a lot to take in. I can only spend about 15 minutes before I find myself overwhelmed, yet again.
And because I bored you with my love of Monday Mornings, my "eh-ness" for Pinterest, key chain thoughts, and Lexi Mae photos, here's a photo I captured yesterday of Ashley & Justin:


More from their session later. For now, go outside and enjoy this beautiful day!
Bethany