On Saturday, Rick & I saw seven houses, and really like three of them. However, just to be safe, I'm going house hunting again on Friday. I have to hope that the third time's the charm. While I love being nosey and looking at houses, it is tiresome, especially when you don't think you're going to find a right fit.
One of the places that I saw the first time, we went back to on Saturday so Rick could see it, and he loved it, too. However, we want to be sure that we are looking at all of our options, and making the best choice for us. On the other hand, what if our top choice gets snapped up before we put an offer in? I would really be sad if that house was off the table for us. :/
I'm super paranoid about not closing before our lease ends, but I'm also super paranoid about having to settle. Do you have to settle when it's your first house? I sure hope not! There are a ton of houses on the market now; I just believe it takes time to figure out what you want.
I am also super paranoid about picking a bad neighborhood. That would be so terrible! I know we can't see into the future, but it would be nice to know that the neighborhoods we are considering are still going to be great neighborhoods in the future.
Something funny that I didn't expect: Rick gets bored looking at houses!
Like I said, I'm nosey and have to see every nook and cranny, Rick was in and out within minutes with a yes or a no. It really cracked me up, because he likes looking at houses and house stuff online. It's not that he didn't care, he just knew if he would like living there or not within minutes, if not seconds! I am actually surprised we found three that we can see ourselves living in, much less our top favorite is the same house! LOL
I'm excited to see if Friday will either end our search, or make it even more difficult. I will definitely keep you informed. :)
And because a blog is more fun with photos, here are two images of my friends Mamie & Jeremy. They are expecting a sweet baby girl in April!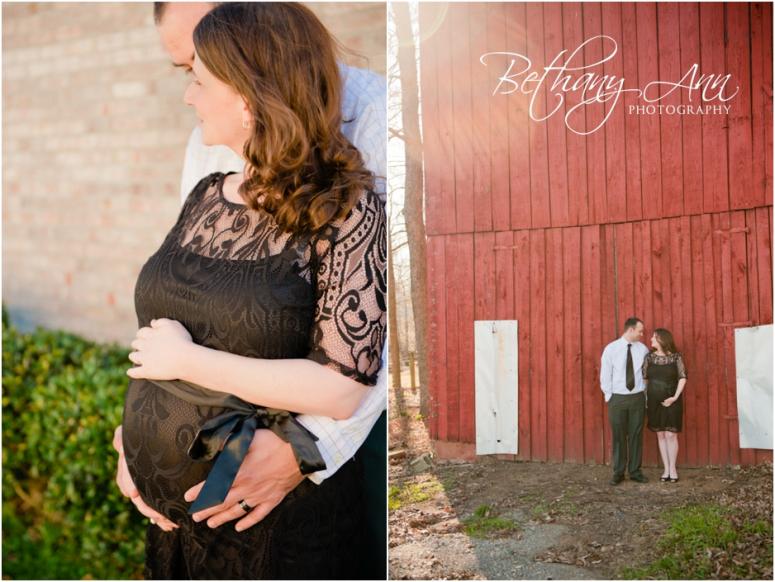 Happy Tuesday!
Bethany