Yesterday, Rick and I went to Kroger for one item and ended up with five: a set of matching toothbrushes (this counts as one because it was packaged as one), purple mouthwash, Old Spice deodorant for him and Degree deodorant for me.
After that shopping trip, I thought about love. Random, I know, but stay with me. Rick hates to wear matching clothes. When we were dating and I would show up wearing the same color shirt as he was, he would change. It always made me laugh, especially the times when he would come to my house and I wouldn't change if we had similar shirts on. :) Yesterday, while trying to figure out what deodorant I use, Rick asked "Want to get matching toothbrushes?" I said "Sure!" And he even asked which color I wanted. :)
 Later, I realized the irony of it.  Even if we don't have matching shirts, we have matching toothbrushes. (Although, mine has pink and his has yellow, they are matching because they were packaged together.) ;)
So, now I know that love is buying matching toothbrushes.
Love is also:
Waking me up every morning with a kiss and laughing because I stole your pillow, again.
Letting me watch marathons of Lockup on the weekends and then stating that I should be a prison guard.  
Getting published in a national newspaper's blog, and being humble about it. (I know I would've shouted it from the rooftop!)
Letting me change our wedding date three times!
Agreeing to have a First Look, when at first you resisted, but now you are thankful we did it.
Reassuring me that it would be okay if I lost my brand new shirt from New York & Company and then picking it up after work when I realized it was at Eddie Bauer.  
Pausing our Netflix movie for two minutes so I can hear our cat snoring, too.
Believing in my dreams of being a wedding photographer years ago, and continuing to tell me to do what I love, when I have moments of doubt.
Buying me a plain wedding band for Valentine's Day because I don't want to get my fancy wedding band dirty while photographing weddings.
And counting those Girl Scout Cookies as your Valentine's Day present, even though we would have bought them regardless of this holiday.
Happy Valentine's, Rick! Thanks for being my permanent Valentine. :) I love you!
Bethany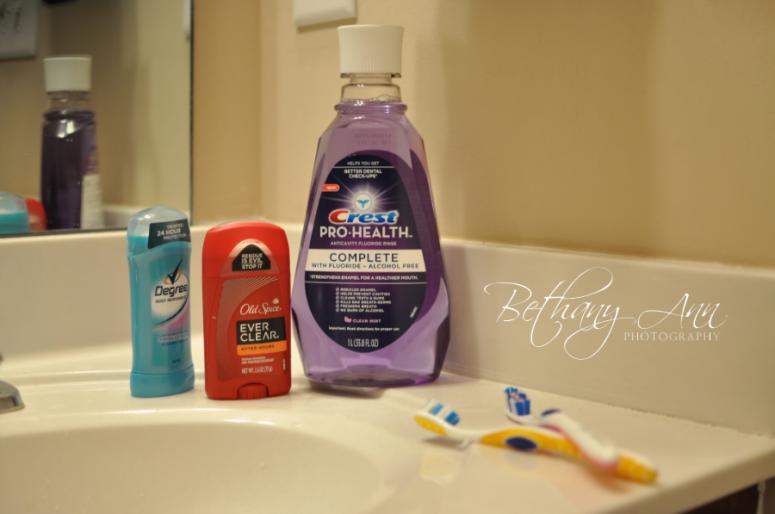 Lexington Mae!