I may be the only person in the world, or at least Tennessee, who actually likes Wal-Mart. (Well, except during Christmas time.) I enjoy looking around and purchasing items I didn't intend to purchase, like magazines. My magazine pile has substantially grown over the last month. I blame it on the fact that I don't have to buy school books anymore, so now I have to buy magazines. ;) See my magazine pile(s) now: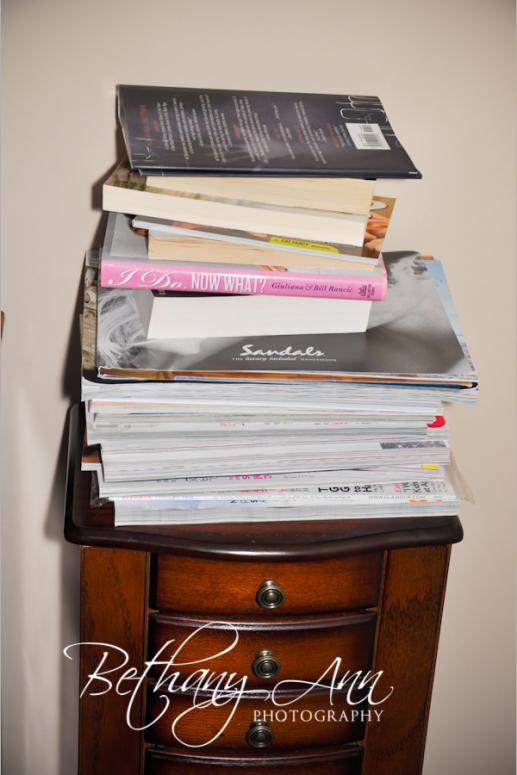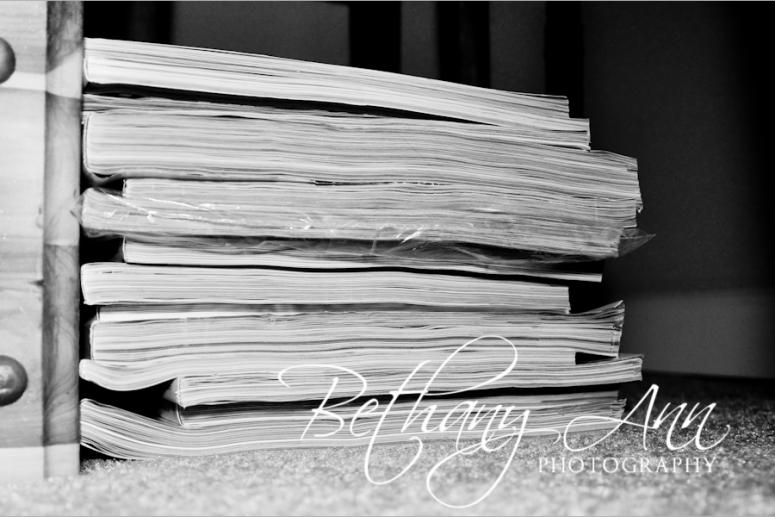 But don't worry, 95% of those magazines are wedding related. So, I consider reading them research. :)  
Anyway, this morning, around 10AM, after doing two loads of laundry, making sweet tea, cleaning out the dishwasher, loading the dishwasher, and going to Charter to swap out DVR boxes, I decided to go to Wal-Mart. (I've also decided that waking up at 6AM makes me really hyper and super productive, but that has nothing to do with this post.) While people watching and attempting to find more magazines to purchase, (which I didn't find any new ones, insert sad face here), I had the idea to post an image unedited and edited and explain what I did.
Side Note: all the information leading up to this, is just me rambling on, and adds no real value to how I edit photos. :)
99.9% of all my editing is done in Adobe's Lightroom. I love it and would like to marry the inventor of it. Okay, maybe not marry, but at least hug his or her neck.
So, here's the before image. It's one of me taken by my mom:


And the edited version:


First, I cloned out the feet of my mom's cat in the right hand corner. Then I brightened the photo just a bit and added a warmer temperature to the whole image by sliding the white balance tool a bit to the yellow side. Next I softened my skin with the adjustment brush. You can really tell the difference underneath my eyes. Just by doing that I look more awake, don't you think? Then I enhanced the colors just a bit to make the pinks pinker and the blues bluer. :) I added a slight vignette around the edges and voilà! I'm finished!
This is what I consider a basic edit. Of course, most images do not have random cat's feet in the corners of them, but if they did, I would fix it. :)
I hope you all are having a fabulous Monday!
Bethany
P.S. Do any of you lovely brides want free gently used wedding magazines? If so, I'm your gal! E-mail me at photos@bethanyannphotography, or friend me on Facebook!