Happy New Year! I am so excited, ready and anxious for 2013. So far, I am half-way booked for weddings, which is way more than I ever could have hoped for. I can't wait to photograph my 2013 weddings and create more memories like the ones brought back by the images below. It's fun to look behind the scenes and see the whole picture sometimes. That's the point of this post, if you couldn't tell from the title. ;) While gathering photos, I discovered that I wore a lot more color than I did last year. And you know what? I loved it! I will definitely continue the tradition in 2013. A special thanks to all of my wonderful assistant photographers who helped me in 2012. I couldn't have done any of this without you. Plus, now I have all of these fun, and sometimes funny, images of myself taking photos. :)
I love my pink coat: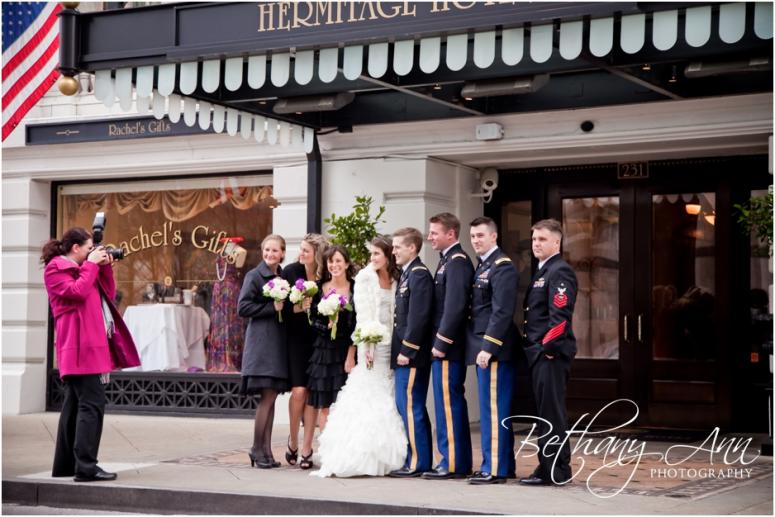 Blurry mirror self photo of Joan from Joan of Art Photography and I: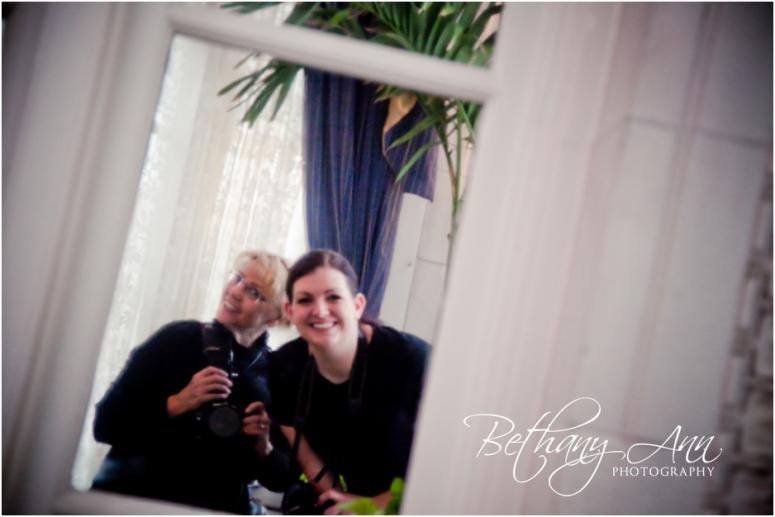 "Work it, girl!" That's what she always says to me. Look who's workin' it here: 










Pretty sure my shirt matches the wallpaper at the Smith Trahern Mansion: 






I don't know what my hand is doing:







Pretty sure I'm not supposed to hold the camera like that. Or hunch over like that. Ekk! 


I now love photographing in dresses on super hot wedding days:






Oh yes, this happened this year, too! On the ground in a dress at Alicia & Mike's wedding. :) Awesome: 








Photobombers: 


Where's the photographer? :) 




I have no idea why I think the toe point helps, but I really feel more creative when I do it: 


Ahh, the day I wore my polka-dot shirt. Have I mentioned before how much I love polka-dots? :) 


I love my pink sweater in this photo. And I love fall weddings like D & J's, because I can wear a long-sleeved sweater: 


These are my "That's A Wrap!" hands! :) 


Have a Happy 2nd Day of 2013!
Bethany
BONUS: A look back at 2011's Behind the Scenes.