Yesterday was what I will call weird. Weirdly Dramatic if you will.
After an impromptu lunch with Ashley & Cooper, I followed behind them on our way to Wal-Greens. And I got rear ended at a stop light, y'all!
It happened so fast, I had to really stop and think, "What just happened?!" Then, I started honking my horn. I know what you are thinking, why did you honk your horn!? But, I was trying to get Ashley's attention so she could pull over too. I ended up calling her right then too, and then I notice that the guy has put his car in REVERSE!
Yes, he was trying to leave! I immediately jumped out of my car and yelled,
"YOU ARE NOT LEAVING!"
I hung up on Ashley after that phrase and dialed 911 while I approached the guy… who was smiling…
Not only that, he was laughing! He also kept saying how he was on vacation, and then?
THEN PUT HIS CAR IN REVERSE AGAIN!!!
I'm pretty sure I said "YOU ARE NOT LEAVING!" again, and then I stood behind his car. If he was leaving, he was going to have to run me over for real!
I think the fact that HE TRIED TO LEAVE, twice, made me the angrier than the fact that he rear ended me. Who does that!?
I'll tell you who does that – someone with a suspended license and no insurance – that's who. And he wasn't on vacation, either.
So yeah, that part of my day was NOT cool. Thankfully, I'm fine, and my car is fine. It felt worse than it was.
However, after the police came and wrote a report, my day turned around. At Ashley's house, I photographed Cooper Brian a little bit: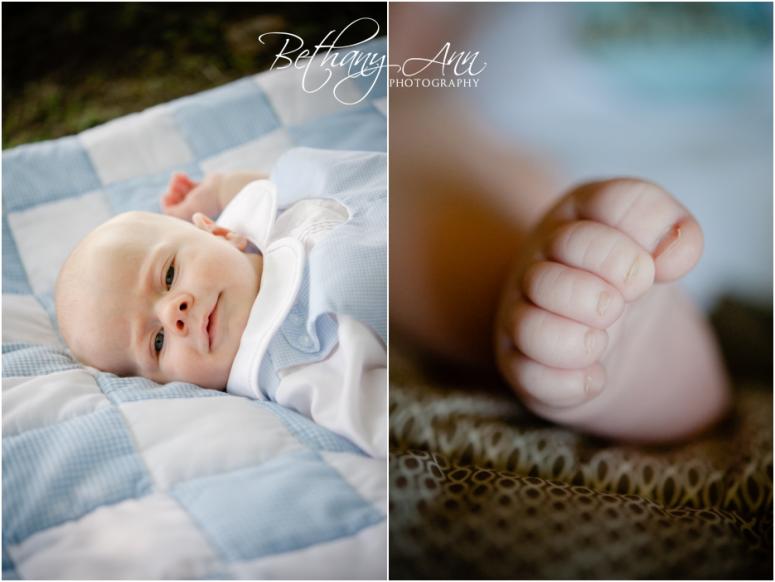 And then I photographed a lovely maternity session with gorgeous afternoon light: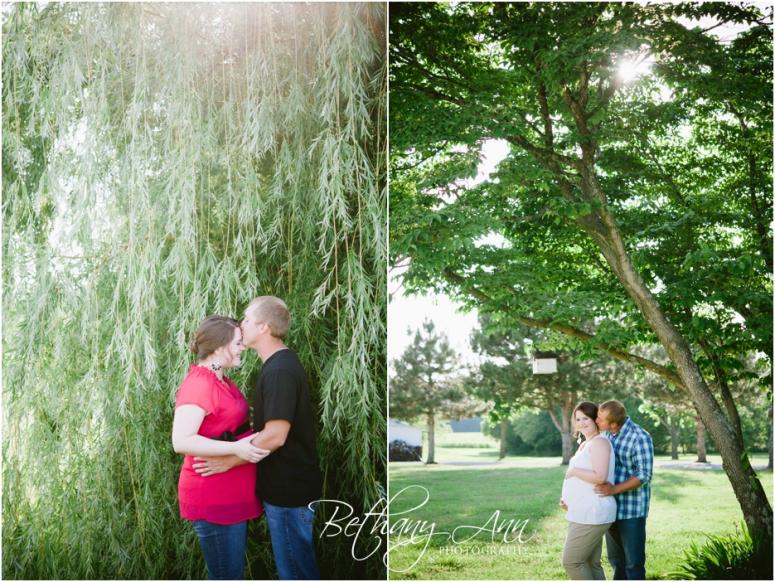 So, that was my day yesterday. :) And just because, here's a portrait of beautiful Megan that I'm loving from her wedding day last Saturday:


Have a terrific day! :)
Bethany