When I think about A & M's wedding, I think about fun, friends and love! Okay, so when does one not think about love at a wedding? But seriously, it was love-y dove-y-ness all day! One reason it was such a fun day was because I actually knew a lot of the people there. As I mentioned in the teaser post, I went to high school with A & M. And A and I met at the hospital when we were babies. (I'm a day older than her! Happy Birthday on Tuesday, A!)
When A told me her main wedding color was red, I knew it was going to be such an elegant wedding. And her heels! Her red heels! They were to die for! Her bridesmaids dresses were the same elegant red and matched her deep red roses. :) Red is my favorite color. Have I ever mentioned that? :) I got to see A's dress before during her bridal session and it fit her perfectly. See her bridal session images here: http://bethanyannblog.com/bridal/abridal-portraits/
Anyway, here are a few of my favorites from their wedding day, with more coming soon on Facebook!

Yes, I had to take more photographs of her red heels: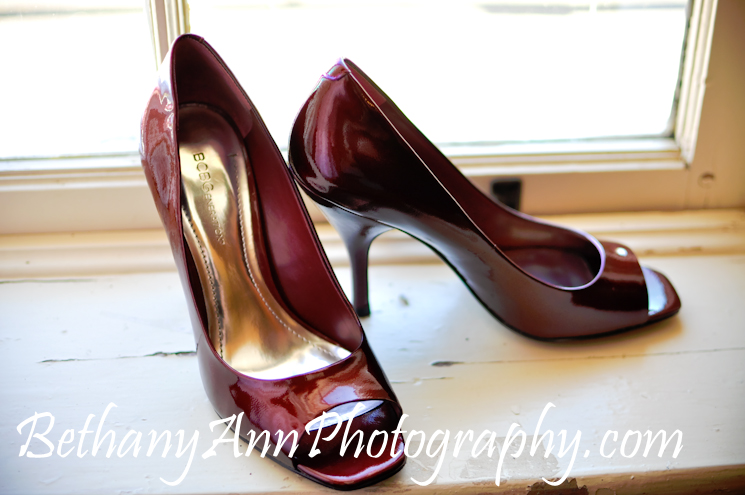 First Look!


See more from their first look HERE.
I adored her cathedral length veil. :)


So sweet:


I love this one of A's sister holding her veil for her:








A few from the ceremony:




Thanks to my second shooter, James Kirk of James Kirk Photography, for capturing this amazing first kiss photo:


And thanks to James for capturing the best-most-awesome-est-cake smashing to date:




:D


A few more:




Love this:


And I <3 this! James took this one as well:






Thank you, A & M, for allowing me to capture your wedding day. It was so good to hang out with you two and watch you begin your life together as husband and wife. I hope you are loving married life! :) Best wishes!
Bethany Ann