At first, Andrea & James were not going to have a First Look, where the bride & groom see each other before the ceremony. However, because of weather concerns, they decided to go ahead and have the photos completed ahead of time if the weather was clear. (The weatherman called for rain that day, so everyone was praying for clear skies for their outdoor wedding.) It's a great way to get the bride & groom portraits, and family & bridal party photos out of the way. It allows everyone to head to reception immediately after the ceremony and not leave guests waiting. As a photographer, and as a bride who had a First Look, I can say without a doubt that it makes the day run so much smoother for everyone involved. Brides and grooms will still have that wow moment when seeing each other during the ceremony, and they will also have a wow moment when seeing each other before, too. And both of them will be captured in photographs! :)
Okay, enough of me trying to convince all my brides and grooms to reduce stress by having a First Look, it's time to talk about Andrea & James' September 11th wedding. They were married at Sugar Grove Carriage House and there were plenty of great backgrounds and props to use. All of Andrea & James' green and brown wedding details translated so well against the country feel of the venue. It was the first time I had photographed there and I'm itching to go back! Andrea & James are so amazing. I love this couple. Like I said in the teaser post, Andrea did not stress the weather, she was too excited about getting married! James is so humorous and loving toward Andrea. I love how he can make her laugh with just one look. These two make me soooo happy! I am so fortunate to have met them and been a part of their wedding day. Okay, no more talk! Photo time! :)
Andrea's beautiful bouquet: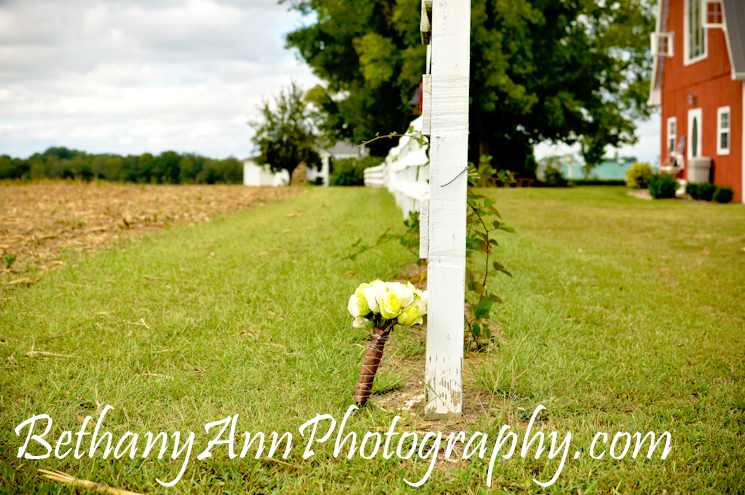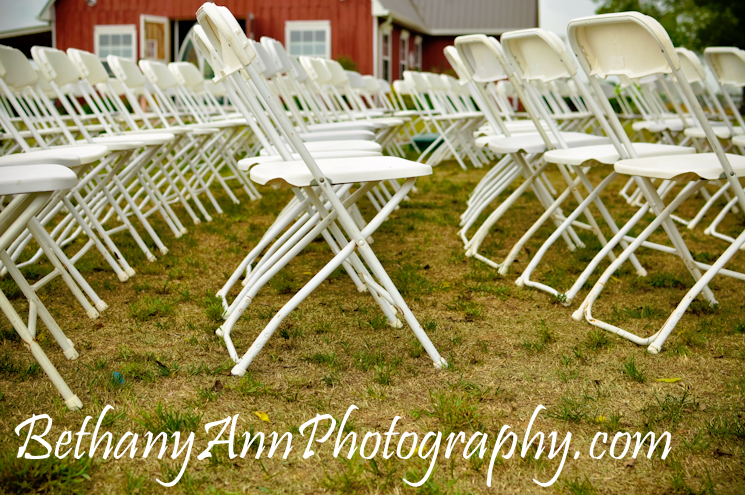 You know I love rings:


Bouquets:


Getting ready:




Love this:


Andrea's mom, Vanessa kissing her beautiful daughter, with Andrea's sister Jessica looking on.


Getting ready to see her groom:


Waiting on his bride:




Love love love this!


:)


An old car? Yes, please!


:)


A vineyard? Yah!






The ladies:


The guys:


A couple from the ceremony:






And I stole Andrea & James away for a few more images after they ate dinner. Here's one of my favorites of that set which reminds me of one from their engagement session:


Thanks for making my job so easy, Andrea & James! :) I wish you all the best!
Bethany
P.S. More from their wedding can be seen HERE.