I photographed this wedding at the end of May at the James E. Bruce Convention Center in Hopkinsville, Kentucky. This venue is great for brides who want an all-in-one venue with great locations for photographs. When B called me on April 1st and asked about photographing her wedding, I'll be honest, I was afraid it was an April Fool's Joke. Thank goodness it wasn't, because this wedding was fabulous! I adored the yellow and red color scheme, the calm bride & groom, the easy-going (and HUGE) bridal party, and the adorable little flower girls and ring-bearers. Everyone involved in the day was kind and helpful. At one point, after being in the boiling hot sun for an hour, a bridesmaid handed me a water. So sweet! I am so thankful to have been a part of B & T's wedding day and I am so honored to show the world their beautiful wedding day. B & T, thank you for trusting me to capture your memories.
This photo is about the dress and the ceremony room: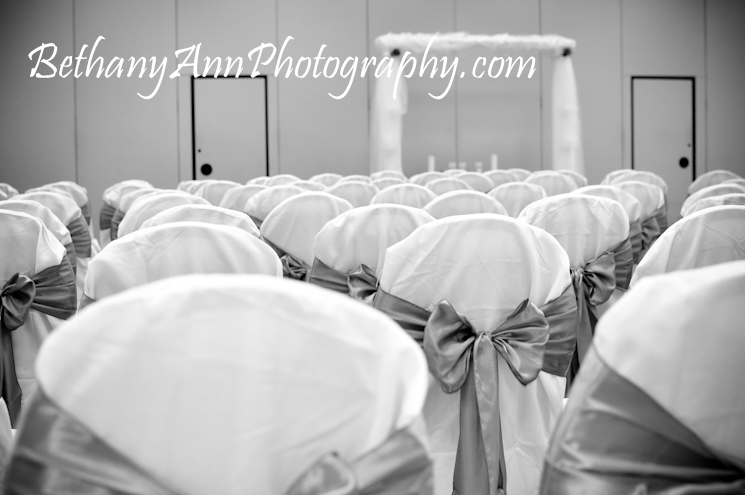 A little different spin on a ring shot:


Super sweet boys!


The final touches:




The fun groom & groomsmen:


I told you the bridal party was huge!


One of my favorite moments is walking back down the aisle. :)










We went to the front of the James E. Bruce Convention Center and the light was just right for these next few photos.
I photograph the most stunning brides ever. Seriously, just look:


My grooms are so handsome too:






One of my favorites:


Reception time!


As the sun was setting, I stole the Mr. & Mrs. for a few more pictures outside. The light was fantastic.


Last one:


As always, I will post more of their wedding on Facebook later. :)
Bethany