Lately, I've become obsessed with second chance photos. Second chance meaning one of two definitions: photos that a few months ago I would have deleted, OR photos that I captured in hurried moments, only to discover later that I'm completely in love with them.
Representing life in this way is forgiving life of its flaws. It is forgiving and reveling in the imperfections of life. It's turning previously mundane moments into a feeling.
What a minute! Yes, I just went there and turned this post into one about feelings.
Seriously though, it becomes how I feel about a second chance photo that forces me to forgo pushing that delete key. It forces me to post that photo here and on Facebook for all its imperfections to be viewed. It's scary, but so is life… and that's the point. Right?
Before I go all Lifetime Movie on you, enjoy a few of my favorite second chance photos.  
Just yesterday, I posted this image and it was actually a mistake. The camera focused on J's veil instead of the two of them, but as I will say with every one of the images below, I LOVE IT.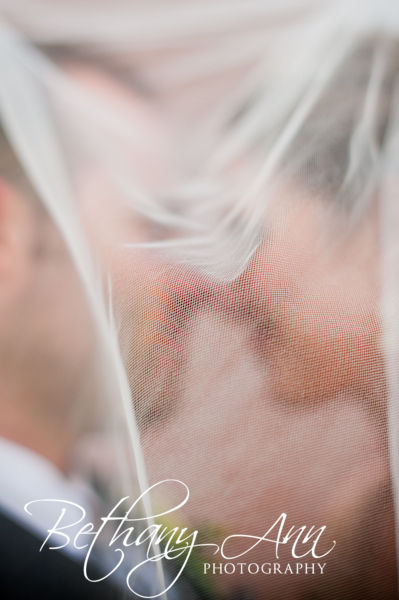 The image on the left, taken literally a second before the one on the right. Becky and her bridesmaids were headed into the church for a few more photos, and I love the look of hurriedness of these images. As a few of my close friends know, I'm not a big fan of 'crooked' or tilted photos. However, the mood of the two together makes up for the slight tilt on the right. :)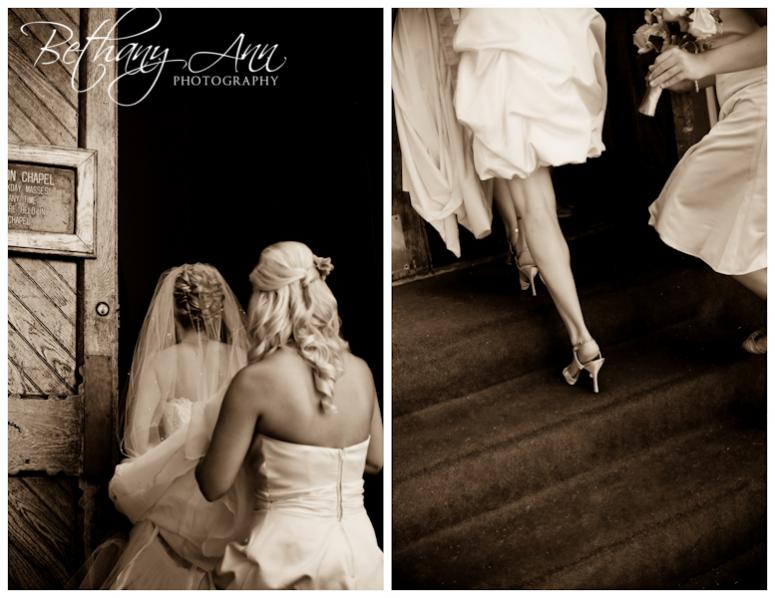 I believe I had two or three bouquets in my hand along with my camera when I captured this. Ever since reading this quote a few months ago, "When you see an image, you've missed it. So you have to be five or ten seconds ahead. It's the one that I missed that will haunt me for months." by Dan Milnor, I've actively anticipated images more than ever. What does that mean exactly? Well, I've noted what is going to eventually happen before it happens. For this photo, the bride, Kayla, her bridesmaids and I were headed downstairs for their photos. When I noticed Kayla was about to walk into a stream of gorgeous window light to her left, I steaded myself, (somehow with two or three bouquets in my hands!) set my camera settings, and snapped a few images as she descended the staircase. I love the way all but one of the ladies has her hand on the banister. She's clearly about to place it on the banister, but for an instant, I caught it right before. Perhaps that's what I love most; the fact that it represents a moment right before an action/experience/another moment.



Sometimes I need a minute to regroup my thoughts and plan a photograph. While I tried to regroup my thoughts, Danielle, one of my brides, who modeled for the most recent Something Blue Bridal Shoppe photo shoot I photographed, adjusted her dress and BAM, a photograph was born. I was so inspired by the motion of it. Random, but it's what happened. :)  


This moment was right before Olivia & Jeff had their First Look. Do you see that adorable grin on her face, even though Olivia is looking down? And what about the movement of that dress? I could never plan for such a moment, or such beautiful green grass on that day. :) Love, love!  


Oh, this photo! Let me tell you about this photo from Danielle & Adam's reception. I've been trying to push myself creatively. Wow, I sound like a snobby art kid! But it's true. This photo is proof. Unedited this photo was rather dark, even with an ISO of 2000. I thought about deleting it, I really did. Then, I pushed the exposure up in Lightroom and fell in love. Plus, I like the nice grain it produced. Yes, I could have bumped my ISO to 6400 to produce similar grain, but I wouldn't change anything about this image. It worked out and it's still one of my all time favorite images. Here are the camera settings for all you photo geeks:  
50mm 1.4 with no flash – ambient light only, ISO 2000, 1/50th of a second, 1.4


Similar to the previous photo, I was trying something creative. I enjoyed the light so much on Danielle's birdcage veil, that I bent down behind her and her friends, like an awkward creeper no less, for a few seconds to produce this image. I'm a big fan of how it turned out! I could have missed this if I didn't pause and take the time to notice the light on her veil. 


Walking away from the ceremony site, Julie & Clark holding hands:


Olivia & Jeff walking away from the church after they said "I Do."


And a fun one from Jessica & Matt's wedding. After taking a few images of them two in an elevator, a.k.a. asking them to kiss in the elevator, they both cracked up. I love this for all its blurry-emotion-filled-ness. :)  


I think I'm going write more "behind the scenes" posts like this. I enjoyed it! :) Now, I'm going to try to sleep some more. I woke up at 3:30!!!
Have a wonderful day!
Bethany