Happy 4th of July! I know what you are thinking, "Why are you working on a holiday!?" Well, when you work from home you can work any day! ;) Plus, my job doesn't feel like a 'job' and I'm constantly thanking my lucky stars that I get to work with amazing Brides & Grooms. Ahh, I love it! So, thank you, America & all your opportunities. I wouldn't have been able to do this anywhere else. Happy Birthday America!
So, exactly a month ago, on the first Saturday in June I had the pleasure of documenting C & G's wedding. C could not stop smiling the whole day! She lit up whenever someone mentioned G. And G? Well, he was just so happy to be around all of his family and friends, and most importantly, C. I just loved his reaction to the First Look! He was so sincere and I believe he was saying "Wow" to himself when he saw how beautiful C looked. :) It was so great! A First Look allows for plenty of party time after the ceremony and their reception party was so fun!! One of the best I've been to for sure. :) During the Bride & Groom's portraits I noticed how much light was streaming in the Women's Bathroom. I also saw a wonderful wicker chair and how the soft, pale wallpaper lit up the room. I knew I had to bring C & G in there. I was a little skeptical at first, but they were both up for it! So we had some of their portraits in, yes, the Women's Bathroom!  That was a first for me and I love when awesome locations happen randomly like that. ;) I also loved all of the details; yellow and white flowers, yellow & green bridesmaid dresses, white, green & yellow linens, and yellow butterflies with flowers at the reception. It was so gorgeous and my camera loved it all! Many thanks to Elements Event Planning & Design! It was a pleasure working with you. Okay, enough talking, enough a few of my favorites from the day. (A few, ha! More like a ton of my favorites! haha!) You know me, I have a hard time trimming it down. :)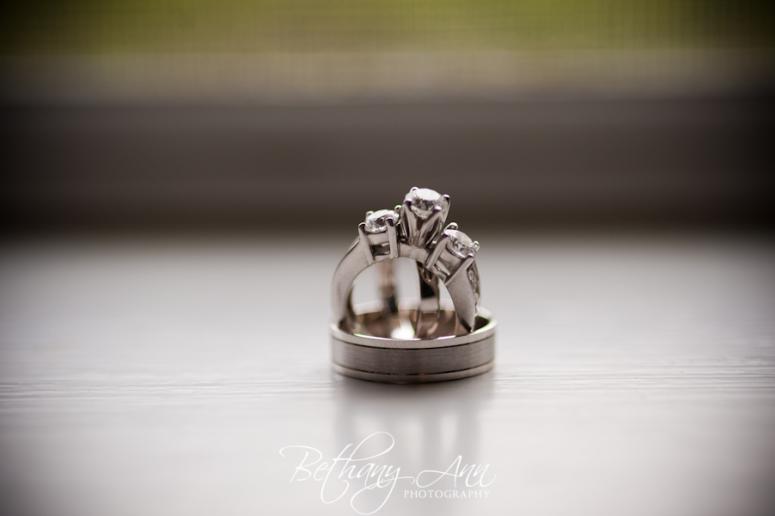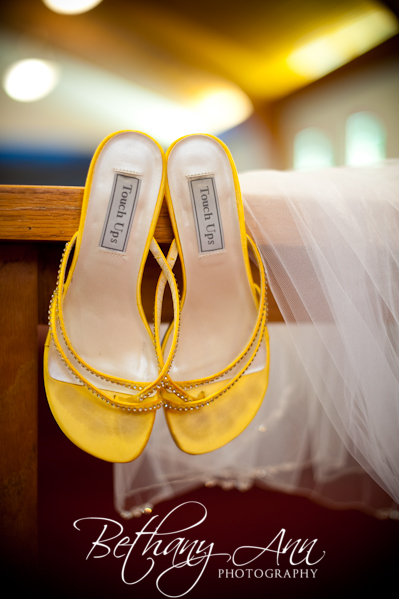 Aww! I love photographing a dad's reaction to seeing his daughter in her wedding dress for the first time. C's dad's reaction:


So awesome!


:)




Yah!


Love this view from my second photographer. I have the BEST second shooters. :)




Yah!!!


Perfect!


Bridal Party!


Bridal Party + Ushers. Such a fun group!


Gorgeous!






A favorite for sure!








I love this moment:


Who would've thought this was in a bathroom!? Love it!


They were such good sports. :)




This is definitely a favorite! See more of the bride & groom portraits on the slideshow below. :)


Beautiful!




Handsome!






See what I mean about the flowers?! :)




Ceremony time!










Love this one from my second photographer:




Yah! Reception time!


Loved the polka dots on the cake:  


:)


One of my all time favorites! I adore the way C is looking at her new husband. :)






Remember this photo?


Well, G was nice! :)




They danced all night long! Loved it!






See more of their dancing on the slideshow below!






Thank you, C & G, for allowing me to photograph your wedding day! I hope you are enjoying married life. :)
Have a great week!
Bethany