August 18th was slightly overcast, with weather reminiscent of fall. Being the middle of August in Tennessee, that is very unusual. However, it was for sure welcomed by all for Connie & Luke's wedding day after this hot summer we've had. I first met Connie when she was a bridesmaid at C & G's wedding last summer. I already knew I loved her from our short time together then, so when she asked me to photograph her wedding earlier this year, of course I was thrilled! They now live in Massachusetts, but are from Tennessee, so they planned their wedding from afar. The ceremony & reception took place at Houston Station. Since this was my first time there, I was in awe of all the gorgeousness the space had to offer. The venue really did fit Connie & Luke's personalities and interests as well. Connie & Luke planned all of their wedding details out with precision. They wanted the wedding to represent their aesthetic as a couple. So, of course, Connie & Luke decided on UT orange as an important accent color in their additional color palette of browns, tans, & greens. And you know what? Even I fell in love with it! Yep, a UK fan fell in love with that UT orange… for a day at least. ;) All joking aside, I sure do love my Tennessee couples! They represent their roots and they wear it proudly and honorable.
Connie & Luke also had a really big bridal party. I will admit – I'm always intimidated by the bridal party, no matter the size. I want them to like me, because like the bride & groom, I'm going to spend a lot of time with them. And you know what? Their really big bridal party was as endearing and joyful as they were! I had SO much fun with them all – especially with bridal party images. They know how to work it for the camera! :)
Speaking of working it for the camera, Connie & Luke opted for a First Look, and are now considered professional models in my eyes. The day flowed smoothly into the ceremony, where their closest family members sat on pews in the front, and the rest of the guests sat at a table of their choice. I loved the sign they put up inviting guests to not pick a side, as they were all becoming family on that day. So true, so true. Weddings bring people together! I love 'em. :)
Connie & Luke have a friendliness about them, both individually and as a couple, that puts everyone at ease. The wedding was my first time meeting Luke, but it was clear why Connie & Luke were together. They mesh well together and understand the needs of one another without having to say a word. They are patient and loving. They are the type of couple you would see giggling in a corner booth at your favorite restaurant, probably wearing UT orange, and you would just know you would be their friend if your paths ever crossed. I know I am glad our paths crossed and on August 18th I was able to capture the beginning of their forever.
Connie & Luke, thank you times a million! I am thrilled for you to experience all the joys of marriage. I adore you both, as well as your families. Your generosity meant the world! I wish you all the best. Lots of love!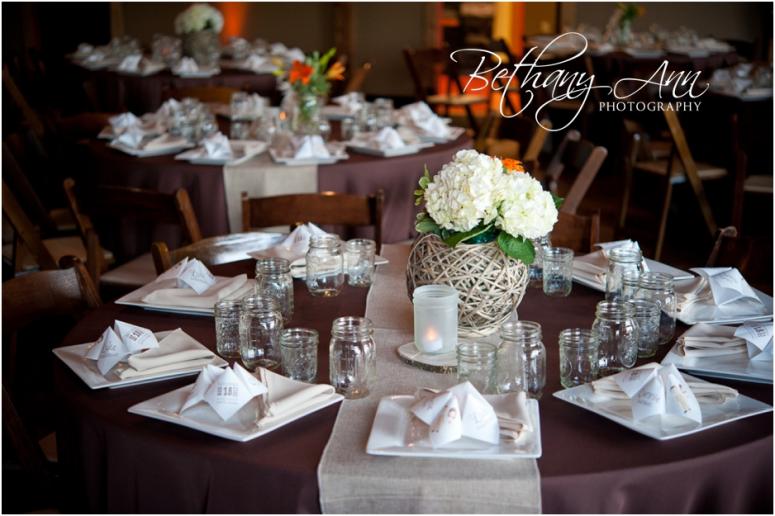 The orange uplighting was divine.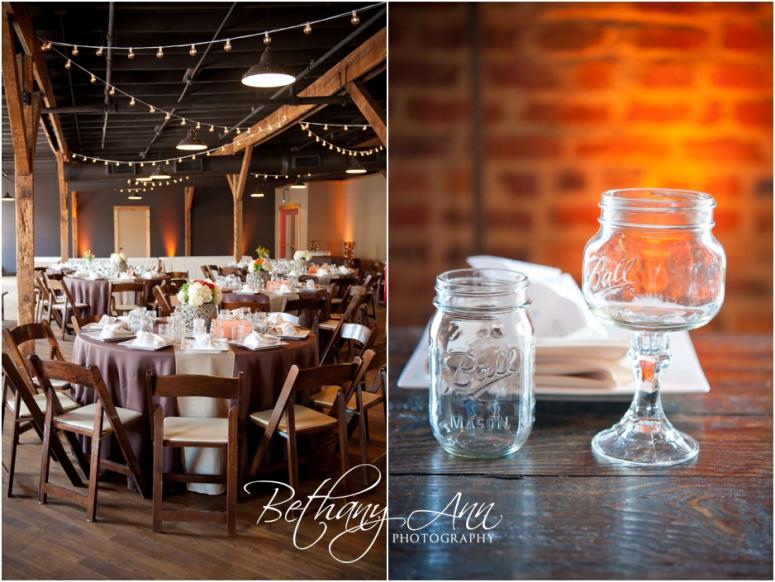 Don't you love her programs? 




I was in mason jar heaven! Loved 'em. 






Such adorable invitations:







I could have photographed her wedding shoes for days… seriously… that's why I couldn't pick just one to show you. ;) 








Stunning bride! 




Handsome groom:



Could Luke's excitement be anymore adorable!?



Yay! :) 






Ahh, that blue wall. LOVE: 














Balloons! 














One of my many, many favorites:








I bet you are a TN fan if you know what song they were dancing to in this image below: 




I love a good cupcake smash: 




















See even more on the slideshow here:

Have a wonderful weekend!
Bethany