Courtney & Joe's wedding day started off as a surprise. A surprise in the fact that it was GORGEOUS weather. Yes, the wind was present, but it was warm, sunny with plenty of clouds, and not raining. Every day the week of, I checked the weather and each time it projected rain for March 16th. So, when I awoke to a light filled room, I knew it was going to be a great day!
I arrived just as Joe did, and he was all smiles. Today was the day he pledged his devotion to Courtney in front of his family & friends. Not even 15 minutes later, Courtney arrived and was radiant! All the months of planning finally paid off, and it was go time. She put the finishing touches on, and then her lovely white dress. She topped off her wedding attire with her mom's wedding veil.
When she walked down the aisle, Joe beamed. The ceremony was endearing, and the chaplain even had Courtney & Joe kiss twice! Two first kisses? Win, win! :) We photographed all the family, bridal party & bride and groom images after the wedding, and then they enjoyed a bit of their reception. Toward the middle of the reception, the sun begin to sink low into the sky, and I pulled Courtney & Joe out for a few more images of just the two of them. They are so easy going and just plain happy. It was a joy to witness their union and get to know them!
Thank you, Courtney & Joe! :)

Courtney's mom made the amazing cakes. Not only did they look good, but they tasted great, too!! :)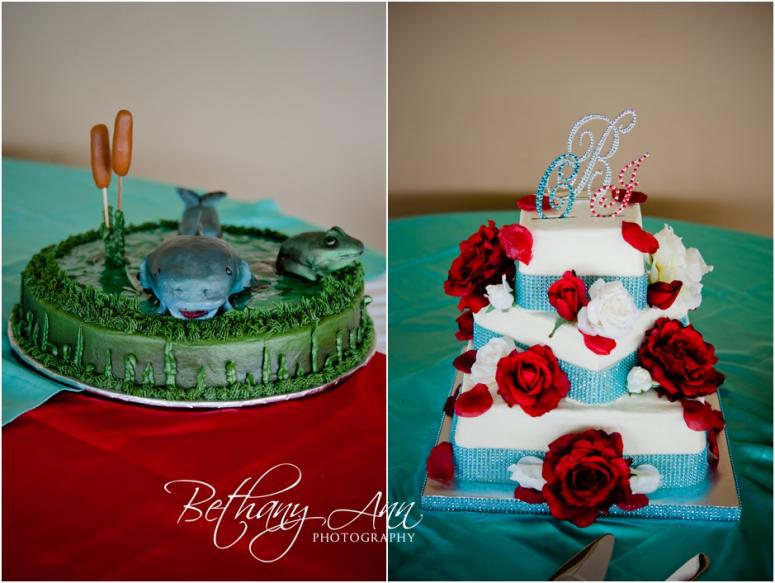 Courtney made the bouquets! She's very talented: 


I really liked Joe's wedding band. 






Courtney & Joe had a cascading water fountain behind them as they were married. I loved photographing it beforehand:



















Married! 


So much fun! 




Ahh, so sweet: 






He got her…


But she really got him: 


First dance love: 


Dancing! 


I love how simple this is: 


Ahh, Courtney, you are stunning!!



Sunset photos = the best: 








LOVE this whole series: 




:)



See even more from their day on the slideshow:

Happy Monday! :)
Bethany