During Danielle & Adam's engagement session, she mentioned that their wedding decorations included peacock feathers. Peacock feathers!?! YES, please. I remember jumping up and down (on the inside) when she told me. I had never photographed a wedding that included peacock feathers! So right off the bat, I was beyond excited to see all of the details. Danielle & I went to the same school growing up and she always had a great sense of style, so I knew anything that she put together for her wedding décor would be perfect. And it was! For example, a few weeks after her engagement session I received this in the mail:

Gorgeous invitation, right!? I love checking the mail and when I receive an invitation to one of my weddings it makes my heart smile. :)
Then there were the chandeliers! Oh, how I developed a love for chandeliers during their reception. I could not stop taking photos of them: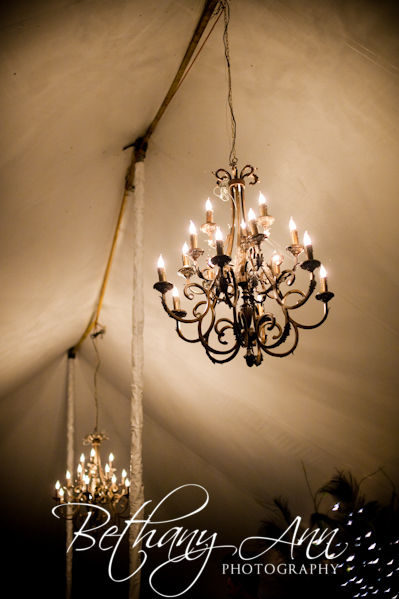 I will include more detail photos in the slideshow, but I did fall in love with the teal linens & black chairs as well:




While getting ready for her wedding day, Danielle mentioned that she and Adam have been together for eight years. Talk about high school sweethearts. :) I know that everyone present that day was so ecstatic for Danielle and Adam to take this next step in their relationship. Danielle and Adam decided to have a First Look, and it was one of my favorite moments. Both Adam & Danielle's reactions were so endearing! I always love how relaxed brides & grooms are after a First Look. They know by having a First Look, that after the ceremony they will have plenty of party time! Plus, they feel more relaxed and ready for the bride & groom portraits. After their engagement session and knowing how much fun they were, I knew that their bride & groom portraits were going to be fun, too. I just didn't realize how much fun it was going to be. We started out the bride & groom portraits on the front porch and then Danielle turned to me and said, "Can we go in the wheat field for some photos?" Umm, YES, please! That was one of my favorite parts of their wedding, too. Brides-to-be, remember, chances are you are only going to wear your wedding dress ONCE, so don't let a little dirt on your dress stress you out. ;) Okay, so to recap: Danielle & Adam are awesome! They were super sweet with each other, and so much fun. And the details were amazing! Now, I'll let the photos tell the rest of the story.


























































































































Thank you, Danielle & Adam! I had a fantastic time at your wedding and wish you the best of luck!
Bethany